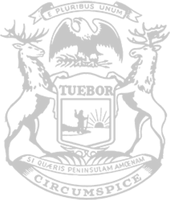 Chair Albert: Revenue estimates can't be banked on because of federal government policies and threats to economy
Rep. Thomas Albert, chair of the Michigan House Appropriations Committee, issued the following statement after today's Consensus Revenue Estimating Conference:
"Keep in mind these are simply revenue projections – not actual money in the bank. With all of the uncertainty in the economy, we must be careful – it would be a mistake to make plans for spending this new estimated surplus right now. We are seeing warning signs of a recession and we might not actually have that much tax revenue coming in as time goes on.
"These predictions are made by looking at recent data. This is like driving while looking in the rearview mirror. The underlying data has massive abnormalities because the federal government injected trillions of dollars into the economy, leading to a 40-year high inflation rate and demand-driven supply chain disruptions.  On top of that, the Federal Reserve has been too cautious on increasing interest rates, which is leading to price instability. 
"Projections can be useful and somewhat accurate in times of economic stability. But in the event of a market downturn or economic uncertainty, anything can happen. I do not want to leave the state in a position where we are making cuts in a matter of months.  We should be focused on offering tax relief to families impacted by rising prices, paying down debt, and putting money into savings so we have flexibility moving forward."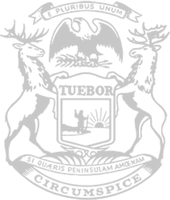 © 2009 - 2023 Michigan House Republicans. All Rights Reserved.
This site is protected by reCAPTCHA and the Google Privacy Policy and Terms of Service apply.