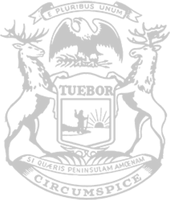 Chair Albert: New state budget will help Michigan return to normalcy with priorities advanced by House Republicans
RELEASE
|
September 21, 2021
House Appropriations Chair Thomas Albert today said a budget plan awaiting final legislative approval will continue Michigan's return to normalcy.
The Legislature is completing a plan for the new state budget year that begins Oct. 1 and a supplemental plan for the current fiscal year. A joint House-Senate panel approved the measures today, and floor votes are possible as early as Wednesday.
"This budget contains many of the priorities House Republicans have fought for the entire year – priorities shared with the people of Michigan so our state can get back to normal," said Albert, of Lowell. "Supporting families as they resume daily routines, assisting workers and small businesses, helping local communities rebuild bridges and improve infrastructure — that's what is needed for our state to fully recover and thrive.
"This budget is sustainable moving forward and provides much-needed stability and peace of mind — desperately needed in this time of instability. It's a fiscally responsible approach that keeps money available for future investments and as a safety net in case of an economic downturn."
The plan awaiting final votes is primarily focused on maintaining regular annual budgets for state departments. In addition, there are some important one-time investments, including a $2.8 billion supplemental measure for the current fiscal year.
Highlights of the plan include:
–Support for families: Efforts to make child care more affordable and accessible are supported with $1.4 billion in federal COVID relief funds. More than $600 million supports COVID relief including housing and heating assistance. About $15 million supports promoting adoption and support for pregnant mothers.
–Support for workers. Roughly $100 million supports Going PRO and other workforce development programs to help workers gain the skills in highest demand. The Legislature again approved $150 million for the state's depleted unemployment benefits program – offsetting fraud losses and ensuring valid benefits continue without asking employers to pay more into the system. The Pure Michigan program will be geared toward helping segments of the economy hardest hit by economic shutdowns during the pandemic – such as tourism and hospitality.
–Support for communities and infrastructure. The Department of Transportation budget, mostly road funding, tops $5.2 billion. The plan shifts MDOT's $195 million share of federal COVID relief transportation funds to local governments to repair local bridges – a far more effective and responsible method than the governor's recent decisions to add to road-related debt. More money is allocated for dam safety and pollution cleanup. A $100 million grant program will help communities across the state, not just in large population centers. Public safety is enhanced with more money to recruit and train Michigan State Police troopers, increase secondary road patrols, and hire more corrections officers.
Language in the budget plan leaves decisions on whether masks should be worn in schools to local school boards and parents – not the state or unelected bureaucrats. Universities and community colleges with vaccine mandates must provide clear, obtainable exemptions.  A student's request for an exemption can't be denied unless every reasonable accommodation for the student has been exhausted.
The budget plan responsibly prepares for the future with a $500 million investment into the state's 'rainy day' fund. The state must be prepared in case of an economic downturn, Albert said.
The budgets approved today focus on maintaining support for state services on a year-to-year basis. Billions of dollars – both state and federal — remain available for potential, one-time investments which will be considered in coming months.
"We're approving a sustainable budget that supports vital services today and greatly reduces the potential need for cuts if the economy worsens tomorrow," Albert said. "Separately, in the months ahead, we will continue to take advantage of the opportunity to make additional one-time investments that will strengthen Michigan for years to come."
Albert thanked Senate Appropriations Chair Jim Stamas and state budget Director Dave Massaron for their partnership crafting the plan.
"I want to thank Dave for his dedication and cooperation, and I wish him well in his new position at Wayne State University," Albert said. "And I look forward to continued partnership with Sen. Stamas as we take votes this week, and resume work on our next budget plans in the near future."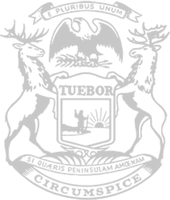 © 2009 - 2022 Michigan House Republicans. All Rights Reserved.
This site is protected by reCAPTCHA and the Google Privacy Policy and Terms of Service apply.