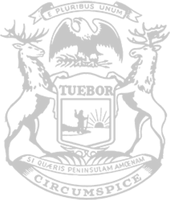 Chair Albert: Michiganders still have a say in the state budget process
RELEASE
|
February 11, 2021
Rep. Thomas Albert – chair of the House Appropriations Committee – issued the following statement after the Whitmer administration's budget presentation:
"I look forward to reviewing the governor's recommended budget and affording her as much input as she has afforded the people of Michigan during this pandemic. The Legislature has an important duty representing Michigan families and communities, and we will fulfill it.
"I'm happy to see the governor's recommendation acknowledges the House-approved plan helping students recover learning lost during the pandemic is the right path forward. But her plan does not do enough to get kids back into classrooms for in-person instruction. There will be common themes between the governor's recommendation and our developing proposal – and there will also be sharp differences. We must remember that state tax revenues are declining sharply – our finances are propped up by artificial and temporary federal COVID relief. It's not sustainable. The state budget won't be truly healthy until Michiganders can get back to work. Families and job providers have had to tighten their budgets during this pandemic — this is no time to go on a spending spree with taxpayer dollars.
"The governor has talked about being bipartisan, but at other times, she has shown she'll do anything to advance her own power and political agenda – including her vetoes of support for children with autism, law enforcement, and funding to temporarily extend unemployment benefits during the COVID-19 pandemic. This upcoming budget process will go smoothly if the governor does the right thing and puts people ahead of politics."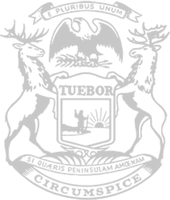 © 2009 - 2021 Michigan House Republicans. All Rights Reserved.
This site is protected by reCAPTCHA and the Google Privacy Policy and Terms of Service apply.