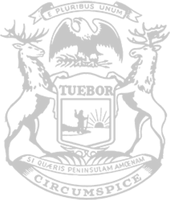 Chair Albert: Michigan House approves budget plan to continue COVID recovery, set stage for brighter future and hold government accountable
The Michigan House, led by Appropriations Chair Thomas Albert, today finished approving its budget plan to continue the state's recovery from the COVID-19 pandemic and move the state forward to a brighter future.
The House approved supplemental measures for the current fiscal year and a plan for the approaching state budget year that begins Oct. 1. The plan helps kids catch up on lost learning, helps families and communities bounce back from the pandemic, and makes significant one-time investments to strengthen the state's foundation.
The budget plan also holds government accountable after more than a year of overreaching executive rule, and prepares for potential financial challenges ahead.
"We have an opportunity to deliver results for the people of Michigan with this budget," said Albert, of Lowell. "We also have a responsibility to prepare for what could be a challenging financial road ahead. The federal government has enacted policies that artificially prop up our economy in the short term, but could have dangerous and far-reaching consequences in the near future. We must be nimble and prepared to respond accordingly."
Highlights of the plan include:
–Support for students and schools. The House-approved budget for the upcoming fiscal year includes a record high $16.37 billion school aid fund. Most schools would receive an additional $100 per student, raising the minimum per-student foundation allowance to $8,211. All schools would get at least $50 more per student. The plan provides $1.5 billion for special ed, including an additional $20 million to incentivize districts to invest in services at the local level. In addition, the supplemental budget plan includes $4.8 billion more in federal funding for schools.
–Relief for families. The COVID supplemental budget includes $1.4 billion for child care, $743 million for food assistance, and $481 million to assist with rent, utility and energy bills.
–Help for communities. The supplemental budget includes $686 million in COVID relief for local governments, in addition to $1.36 billion in revenue sharing in the budget for the upcoming fiscal year. The supplemental budget adds $150 million to expand rural broadband, and $250 million in additional money for improving water and sewer systems. The House also added an $80 million plan to strengthen relationships between police and communities, including efforts to boost law enforcement training and recruitment.
The House plan includes several measures designed to make state government more accountable and efficient after more than a year of unilateral mandates from Gov. Whitmer and her administration.
The federal child care funding is authorized only when there are no longer stipulations calling for Michigan child care facilities and camps to make a "good faith effort" to ensure kids ages 2-to-4 wear masks. Other measures will provide resources to study the effects of the governor's pandemic orders, and call for MIOSHA to return workplace fines that were collected based on executive orders found to be unconstitutional. Secretary of State and Unemployment Insurance Agency offices would be required to fully reopen.
The plan includes measures to ensure money is spent for its intended purposes, pays down debt, puts savings into the state's rainy day fund, and boosts the UIA trust fund that has been depleted considerably since the pandemic began. Some budgets – but not all of them – would be reviewed on a quarterly basis to build more legislative oversight directly into the system. Steps would be taken to rightsize state government, including a review and consolidation of state office space.
"This is a significant time in our state's history, and this budget plan helps chart the best path forward," Albert said. "It provides resources where they are needed most, and that starts with our kids who have missed far too much instruction in the past two school years. It provides more tools for families and communities to stay healthy and address the financial challenges posed by this pandemic. It's fiscally responsible and prepares for the day this wildly unsustainable wave of federal COVID assistance eventually ends.
"This plan also takes significant steps to restore the right of representation to the people of Michigan, who have had so much of their daily lives dictated by executive decree since March of 2020."
The plans advance to the Senate for further consideration.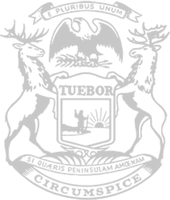 © 2009 - 2022 Michigan House Republicans. All Rights Reserved.
This site is protected by reCAPTCHA and the Google Privacy Policy and Terms of Service apply.