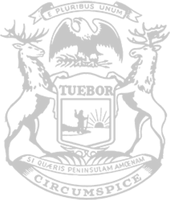 Chair Albert leads Michigan House approval of COVID-19 recovery plan
Appropriations Committee Chair Thomas Albert today led Michigan House approval of a comprehensive COVID-19 recovery plan to get kids back in classrooms, help struggling families and job providers, improve the state's flawed vaccine distribution program, and bring oversight and accountability to the state's pandemic response.
The $3.5 billion plan advances to the Senate for further consideration.
"This recovery plan must be done now, and it must be done right – because this is the most important issue currently facing Michigan," said Albert, of Lowell. "House Republicans are taking decisive action to get kids back in school, help struggling families and job providers, and get vaccine distributed more quickly and efficiently. This is the best plan out there to help our state bounce back from COVID-19, and it provides accountability on what is spent in response to the administration's past mismanagement of funds."
Highlights of the House plan include:
Helping families: Families have been pushed to the brink by the governor's COVID restrictions, which continue to be among the harshest in the nation. The House plan provides $510 million in Supplemental Nutrition Assistance Program funding, while other investments support meals for seniors, mental health, and substance abuse prevention and treatment. Families also are eligible for rent and utility assistance, and a deposit into the unemployment benefits trust fund helps ensure those laid off because of COVID restrictions will continue to receive the benefits they've been promised.
Helping kids: Many students in Michigan haven't seen the inside of a classroom in nearly a year. The House plan provides $363 million statewide for districts committing to in-person instruction by Feb. 15, provides support through federal Title I dollars, and funds benchmark assessments to help determine where students stand after this tumultuous year. A voluntary K-8 summer school program would be funded with $135 million – plus $1,000 incentives for participating teachers, $250 incentives for participating staff, and up to $250 to help families cover associated costs such as transportation and tutoring. A high school credit recovery program would also be available.
Helping job providers: Restaurants and other small businesses – along with the workers who depend on them — are fighting for economic survival. The House plan supports businesses restricted by the governor's COVID orders with a $415 million grant program, including reimbursement of liquor and health inspection fees. The package also includes support for property tax relief, and help for afflicted job providers who pay into the unemployment benefits system.
Fighting the virus:  Additional resources for vaccine distribution and COVID testing would be allocated quarterly as needed – rather than all at once — to allow more legislative review of the process and ensure funds aren't squandered. The Legislature approved more than $50 million for vaccine distribution in December. This new plan provides an additional initial investment of $22 million for vaccine distribution, and $144 million for COVID testing. Other resources will be held in reserve for when they are needed.
The plan does not include money for items the governor proposed – such as Capitol metal detectors and corporate giveaways for new job creation – because those issues aren't related to COVID.
"On the same day the governor creates another bureaucratic advisory council to start talking about student recovery, the House takes real action and approves the resources to get kids back into school quickly – including summer school for those who want it," Albert said. "The governor's plan focuses on giveaways to big corporations, while ours is laser-focused on helping families and small family businesses survive. Her plan grows government – ours makes smart investments. Let's come together, get this done, and provide the people of Michigan with some much-needed hope for a brighter future.  I am hopeful the governor will stop focusing on politics and her power struggle, and start focusing on the Michigan families who need help."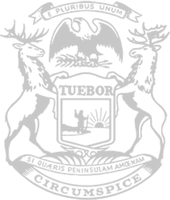 © 2009 - 2021 Michigan House Republicans. All Rights Reserved.
This site is protected by reCAPTCHA and the Google Privacy Policy and Terms of Service apply.