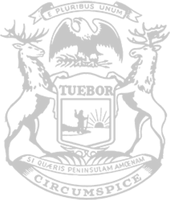 Chair Albert: House budget plan puts Michigan in position to thrive despite looming economic concerns
Rep. Thomas Albert today said an advancing House budget plan invests in students and other priorities needed to help Michigan thrive – even if the economy wobbles as the state transitions from the COVID-19 pandemic.
Albert, of Lowell, chairs the House Appropriations Committee. The panel today advanced a plan for the state's budget year that begins Oct. 1, reporting the package to the House floor for further consideration. It will work in conjunction with a COVID relief and infrastructure plan also pending in the House.
"Hope for the best and work hard to get there, while also preparing for the worst – that's the way I look at it," Albert said. "It's the responsible thing to do given the situation we're in.
"This budget plan helps kids catch up on lost learning and get back on track after the most difficult year many of them have ever faced. It provides resources where they're needed most as families and communities recover and rebuild. But this plan also acknowledges the fundamental reality that our economy – and by extension, our state budget – has been artificially propped up by mountains of money from the federal government. It's wildly unsustainable and when it inevitably ends, we're going to face extreme challenges. We've got to take steps now to prepare for that day."
Highlights of the House plan for the budget year beginning Oct. 1:
–Support for students: The per-student foundation allowance rises $100 for most schools, raising the minimum foundation to $8,211 per student and continuing to close the funding gap. All schools would get at least $50 more in the per-student foundation. This funding comes in addition to previous and pending federal COVID relief funding. Improvements would be made to special education funding, and resources for at-risk students would be more flexible so schools can better meet individual needs. Great Start Readiness Program funding would be increased.
–Support for families: The plan would help develop certified community behavioral health clinics across the state, including resources to battle substance abuse disorders. More focus would be placed on adoption, foster care, child care, autism services and senior services.
–Support for workers: The plan maintains funding for Going Pro workforce training and focuses Pure Michigan efforts on sectors of the economy that were hardest hit by the COVID pandemic.
–Support for communities: Revenue sharing to local governments is maintained with a 1 percent increase, which coupled with federal relief many local governments have received separately during the pandemic will help maintain essential local services. Fifty more Michigan State Police troopers will be trained.
–Supporting roads and infrastructure. The House continues to support road repairs without tax increases. Some additional money would go directly into road repairs right away, while other resources would pay off long-term road bond debt to free up resources in the future. More resources will be devoted to PFAS cleanup, and dam safety – building on water, sewer and other infrastructure investments included in a separate supplemental budget measure.
Some budgets – but not all of them of them – would be done on a quarterly basis to improve oversight and ensure money is spent as intended, and to give the Legislature more flexibility to adjust based on what's happening with the economy. Schools, local governments and public safety are among the budgets that would continue to be done annually rather than quarterly.
"I am deeply concerned about what the federal government is doing to our economy, and we've got to be nimble so we can adjust accordingly," Albert said. "This plan builds in accountability and legislative review of the budget year-round. That is exactly what we need after the past year of unilateral decisions by the governor and her administration."
The House budget spends less state tax money than proposed by the governor, instead maximizing the use of $1 billion in federal relief funding to help support vital programs in the current and upcoming budget year while allowing us to prepare for potentially tough times ahead.
Secretary of State offices and Unemployment Insurance Agency branches would need to be fully open – not just on an appointment only basis. State government could not require vaccination against COVID as a condition of receiving state services.
The House plan would reduce the number of unclassified positions within state departments, who are often political appointees. It enhances reporting requirements for separation agreements with state employees.
The House budget plan for the upcoming fiscal year is contained in House Bills 4394-4401 and 4403-4409, and HB 4466.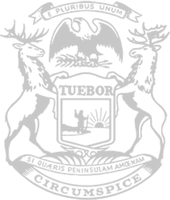 © 2009 - 2022 Michigan House Republicans. All Rights Reserved.
This site is protected by reCAPTCHA and the Google Privacy Policy and Terms of Service apply.