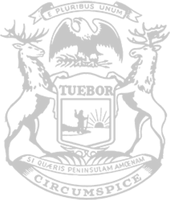 Chair Albert: House Appropriations Committee approves first part of COVID relief plan; adds provision seeking end to mask requirements for kids 2-to-4
Rep. Thomas Albert, chair of the House Appropriations Committee, today led the panel's approval of the first pieces of a broad $13 billion plan to provide relief from the COVID-19 pandemic while laying the foundation for a brighter future in Michigan.
The supplemental budget plan is mostly funded by federal COVID relief assistance but also includes some state resources.
The overall plan includes relief for families such as $743 million for food assistance, $481 million to assist with rent, utility and energy bills, and $400 million to help people move off unemployment and return to work through $1,000 individual grants. Students and schools are supported with about $4.8 billion. Communities would receive $686 million in support via local governments. More money is provided for vaccination and COVID testing. The plan also invests in roads, broadband, mental health facilities, and public water systems.
"This is a plan that will help Michigan families struggling with the repercussions of the COVID-19 pandemic right now – while setting the stage for a brighter, more sustainable future," Albert said. "We have an opportunity to help improve our state immediately and for years to come, and we must take advantage of it."
The plan also includes several measures to make government more accountable, and to "bring more common sense" to the state's COVID response, Albert said.
The House plan includes more than $1.4 billion to support child care in Michigan. The Appropriations Committee today voted to authorize that funding only when Michigan ends its order calling for child care facilities and camps to make a "good faith effort" to ensure kids ages 2-to-4 wear masks.
"This is not about political posturing – this is about doing what's right for our kids. I have serious concerns about the consequences of this impractical, ineffective order," Albert said. "Michigan isn't solving any problems with this particular mask order – it's actually creating problems for young kids and their families. I'm worried about the effects on speech development and the emotional stress it's causing them – let alone the challenge of getting a 2-year-old to wear a mask in the first place. Few states have taken this action requiring very young kids to wear masks, and I question why our state has done so."
The House plan also provides money to investigate the governor's nursing home policies related to COVID, and to study the effects of the governor's pandemic orders.
The plan includes accountability measures to ensure money is spent for its intended purposes. The State Administrative Board, which Gov. Whitmer used in 2019 to move more than $600 million from its Legislature-approved purposes into her politically preferred programs, would be authorized to transfer only up to $200,000 in the aggregate. With changes approved by the committee today, about $2 billion in suggested House plan spending for hazard pay for state employees, child care and road debt is contingent upon approval of this measure.
The House plan improves future state finances by more quickly paying off debt related to the Flint water settlement ($595 million), the Michigan Venture Fund ($21 million), and other obligations. The plan would return $350 million to the state's rainy day fund, and provide $50 million to right-size state government and accelerate the state's consolidation of office space, which with remote work options exceeds needs moving forward.
The Appropriations Committee approved House Bills 4419 and 4421 today. House Bill 4420, along with House Bill 4082, are expected to have committee votes Thursday.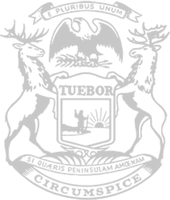 © 2009 - 2021 Michigan House Republicans. All Rights Reserved.
This site is protected by reCAPTCHA and the Google Privacy Policy and Terms of Service apply.