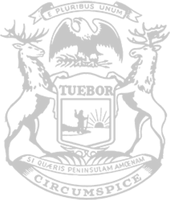 Chair Albert: Historic investment will help Michigan students recover learning lost during pandemic
The state House today gave final legislative approval to a record K-12 school aid budget with equal per-student foundation funding across Michigan – a critical step to help students make up for learning lost during the COVID-19 pandemic.
"This is a historic accomplishment – finally eliminating a funding gap that the state has been working to erase since voters approved Proposal A in 1994," Rep. Thomas Albert, chair of the House Appropriations Committee, said after the House approved the $17 billion school aid measure. "And this is the perfect time to accomplish the mission. Our kids need help like never before after the past year-and-a-half of the COVID pandemic. We are delivering resources that will help students return to normalcy and get caught back up."
The House also approved plans to provide $10 million in assistance related to recent floods and bad weather, plus funding for sheriff patrols on secondary roads and other time-sensitive issues through a supplemental budget bill. Albert said the Legislature's work will continue to get remaining pieces of the state budget in place before the new fiscal year begins Oct. 1.
Work will also continue this summer on deciding which investments to make in infrastructure and reducing debt to put Michigan in the strongest position possible as emerging from the COVID-19 pandemic.
Highlights of the budget plan include:
–Finally and fully closing the per-student foundation allowance funding gap. All districts would get $8,700 per student in the foundation allowance, which for most districts equates to a 7-percent increase. All districts would get at least 2 percent more.
–Federal COVID relief funding with equalization payments to ensure every school gets at least $1,093 in additional funding per student.
–The Great Start Readiness Program receives an additional investment of $168 million to significantly increase the amount of funding per child while also adding thousands of new openings statewide.
–More resources are invested in special education, career and tech equipment, and many other initiatives.
The budget for community colleges and universities will be addressed in a future measure.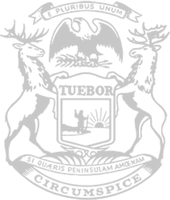 © 2009 - 2021 Michigan House Republicans. All Rights Reserved.
This site is protected by reCAPTCHA and the Google Privacy Policy and Terms of Service apply.