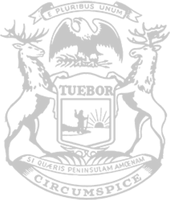 Chair Albert: Governor's vetoes once again prove she doesn't care about Michiganders
Rep. Thomas Albert, chair of the House Appropriations Committee, issued the following statement after Gov. Whitmer vetoed significant portions of the Legislature's COVID relief plan – including money to help people stay afloat financially and get kids back into the classroom:
"One year after the first case of COVID-19 was detected in Michigan, Gov. Whitmer is sending a clear message to the people of our state – she doesn't care about you or if your livelihood survives the pandemic. If she cared about anything other than preserving her own self-declared power, she would not have vetoed so much of the Legislature's $4.2 billion relief plan.
"Thousands of Michiganders have already lost their jobs as the restaurants and other small businesses they worked at closed their doors forever because of COVID and the governor's strictest-in-the-nation pandemic measures. Thousands more are hanging on by a thread, and they were counting on the afflicted business survival program and support related to the unemployment system to help make it through. This desperately needed assistance was not tied to any other measure or condition in the relief plan – yet the governor vetoed it anyway, and with it, she is killing off whatever hope struggling families and job providers had left.
"Michigan students have fallen behind academically, socially and emotionally in this past year – but the governor just rejected $840 million that would have helped restore in-person learning. She also rejected assistance that would have helped families pay for transportation, tutoring and other costs if they decide to put their children in a voluntary summer school program.
"Overall this relief plan is not exactly what the governor wants or what the Legislature wants, but it's what the people of Michigan need. I am deeply disappointed the governor has vetoed so much of it, but not surprised. The governor's history of putting her own political ambitions ahead of the people she was elected to serve began well before this pandemic. This is the same governor, after all, who vetoed support for children with autism, senior citizens and law enforcement in 2019. Today was just the latest example of her misguided priorities – and thousands of Michigan families will suffer because of it."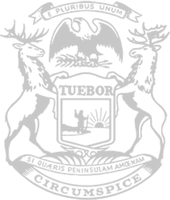 © 2009 - 2023 Michigan House Republicans. All Rights Reserved.
This site is protected by reCAPTCHA and the Google Privacy Policy and Terms of Service apply.