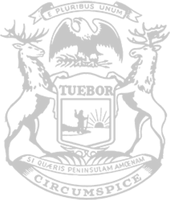 Chair Albert: Governor's COVID track record is what's truly 'nonsensical'
Rep. Thomas Albert – chair of the House Appropriations Committee – issued the following statement after Gov. Whitmer labeled the Legislature's COVID relief plan 'nonsensical' and said she would not give up her unilateral powers:
"What is truly 'nonsensical' is how Gov. Whitmer has handled much of the state's response during this pandemic.
"It's nonsensical to arrange hush money payments to keep her health director and unemployment agency director quiet about what prompted their departures in the midst of a pandemic – but that's exactly what she has done.
"It's nonsensical to place COVID-positive patients into nursing homes with healthy residents – but that's exactly what she did.
"And this follows her well-established pattern of failure during the pandemic. Back in the early days of the pandemic she thought it was OK to allow rowboats to operate but not motorboats, as if that distinction somehow would cut down on transmitting the virus.
"The governor's pandemic measures are not based on science – they are calculated to maintain her self-appointed power. The resulting economic devastation is crippling our state. It is time for her to change course and listen to what the people of Michigan are saying – enough is enough. It is time for the governor to put the people of Michigan ahead of her politics. That means allowing parents and local communities to decide when it's best to allow in-person learning, and to give the people a voice in determining how long pandemic orders are in effect."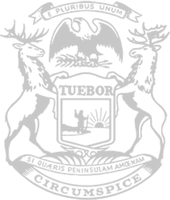 © 2009 - 2023 Michigan House Republicans. All Rights Reserved.
This site is protected by reCAPTCHA and the Google Privacy Policy and Terms of Service apply.