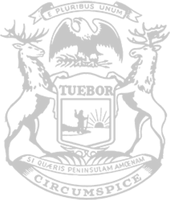 Chair Albert: Flint water settlement should be paid all at once to provide immediate relief while saving taxpayer money
Rep. Thomas Albert, chair of the House Appropriations Committee, today said the Flint water settlement should be paid all at once – which is exactly what would happen under terms of a supplemental budget bill pending in the Michigan House.
The House budget plan includes $595 million to pay the Flint settlement up front and immediately. Albert said it's a more responsible method than the current plan, which calls for paying the settlement through private activity bond financing. The bonding plan could cost the state roughly $35 million a year for up to 30 years, potentially approaching $1 billion overall including interest.
"Paying the settlement is the right thing to do – and we should do it the right way by paying it immediately," said Albert, of Lowell. "We have the resources available right now, and there is no reason to let this linger and force it to be part of the budget process year after year after year. Let's come together and provide this important relief for the people of Flint."
The Flint settlement money is included in a broad $13 billion overall plan to continue supporting Michigan families, children and communities struggling with the COVID-19 pandemic — while planning for challenges ahead and making government more accountable.
The package – contained in House Bills 4419-4421 – is under consideration in the House Appropriations Committee on Wednesday.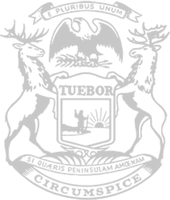 © 2009 - 2021 Michigan House Republicans. All Rights Reserved.
This site is protected by reCAPTCHA and the Google Privacy Policy and Terms of Service apply.