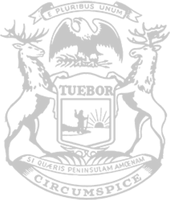 Chair Albert: Don't let artificially inflated revenue projections create false hope for Michigan budget
Thomas Albert, chair of the Michigan House Appropriations Committee, issued the following statement after today's Consensus Revenue Estimating Conference:
"While revenue projections are higher than previously anticipated, it does not change the fundamental reality that our state budget and economy are artificially propped up by federal COVID relief funds.  State revenues are good; however, we are down over 300,000 jobs from pre-pandemic levels and still have 812,000 people with active unemployment claims.
"Since the beginning of 2020 the federal money supply has increased 29% and the debt by 20%.  Additionally, federal deficit spending is in the trillions of dollars and the federal government is showing no signs of slowing down. 
"I'm deeply concerned that the same federal policies causing short-term revenue gain could lead to inflation and other monetary pressures that might hurt our economy in the near future.  Fiscal and monetary policies like this are unsustainable in any nation. 
"My core position remains the same. We should take advantage of the opportunity to make targeted, one-time investments that the federal aid allows — but we must also prepare for potentially tough times ahead when the consequences of Washington D.C.'s spending spree hit home."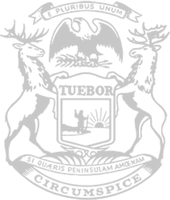 © 2009 - 2021 Michigan House Republicans. All Rights Reserved.
This site is protected by reCAPTCHA and the Google Privacy Policy and Terms of Service apply.