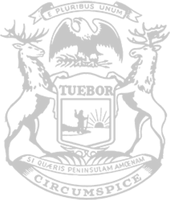 Budget chairmen urge Whitmer to share details on balancing deficit
Senate Appropriations Committee Chairman Jim Stamas and House Appropriations Committee Chairman Shane Hernandez on Thursday called on Gov. Gretchen Whitmer to begin working with legislative leaders to balance the current state budget.
"The presence of COVID-19 in Michigan and the governor's stay-at-home order have had a dramatic negative impact on revenues for our current budget and fiscal year 2021," said Stamas, R-Midland. "Waiting on a Hail Mary from Congress is not a plan. We now know the full scope of the budget problem, and we need the governor to start working with the Legislature to solve it. With each day that goes by without action, the state continues to spend money we don't have — making it more difficult to balance the budget."
On Thursday, Whitmer asked the federal government for more money and requested greater flexibility in how the state can use the COVID-19 funds it has received. She also outlined some savings the state has achieved and a few new spending priorities, such as free college tuition for certain workers.
"Talking about free college while facing a massive $3.2 billion deficit in the current budget shows a lack of seriousness in addressing this situation. Instead of hoping for federal relief, we need details from the governor on how she wants to resolve this crisis," said Hernandez, R-Port Huron. "The shutdown has affected our economy and state revenues, but it's our responsibility to limit its impact on Michigan families, businesses, schools and communities. We continue to stand ready to work with the governor to meet this challenge."
Last week, the chairmen sent a letter to Whitmer asking her to submit proposed remedial actions and a proposed executive order to begin addressing the current fiscal year deficit, or to have the budget director or treasurer do so, as required by state law (MCL 18.1388 and 18.1391).
The May 20 letter followed one on May 15 after the May Consensus Revenue Estimating Conference in which the chairmen requested a new fiscal year 2021 budget recommendation and quick work with the Legislature to address the current FY 2020 deficit.
The conference reduced state revenue estimates by $3.2 billion for FY 2020 and $3 billion for FY 2021.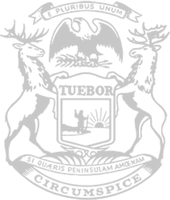 © 2009 - 2022 Michigan House Republicans. All Rights Reserved.
This site is protected by reCAPTCHA and the Google Privacy Policy and Terms of Service apply.