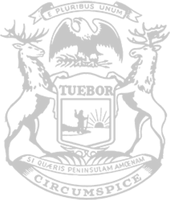 Bipartisan Resolution Declares Cystic Fibrosis Awareness Month
State Representatives Jim Ellison (D-Royal Oak) and Mike Mueller (R-Linden) introduced House Resolution 261 today, declaring May as Cystic Fibrosis Awareness Month in the state of Michigan. Cystic Fibrosis (CF) is a genetic disease that affects nearly 30,000 children and adults nationwide, causing an abnormally thick, sticky mucus to clog the lungs. This can result in life-threatening lung infections and obstructions to the pancreas and other organs. In addition, more than 10 million Americans are symptomless carriers of the CF defective gene.
"My sister was diagnosed with Cystic Fibrosis (CF) at a young age, so I understand the hardships that families face each and every day," said Mueller.  "I am honored to offer this resolution today with Representative Ellison in support of all the people battling this disease."
"With increased awareness of the disease, we can build a stronger framework of support for the Michiganders and their families that are persevering through the difficult times cystic fibrosis can bring," Ellison said. "I am proud to stand with the great advocacy groups and care centers across our state that are tirelessly working to find a cure."
Michigan is home to only the second cystic fibrosis task force in the nation as well as eight CF care centers throughout the state. Out of the 30,000 people with CF across the country, approximately 1,000 live in Michigan.
###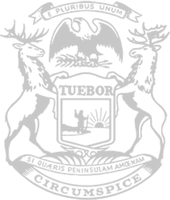 © 2009 - 2020 Michigan House Republicans. All Rights Reserved.
This site is protected by reCAPTCHA and the Google Privacy Policy and Terms of Service apply.