Bipartisan plan introduced to combat opioid epidemic, crack down on fentanyl distribution
State Reps. Sarah Lightner, Ann Bollin and Angela Witwer this week introduced a bipartisan plan to protect Michiganders from deadly drugs by cracking down on heroin and fentanyl dealers in the state.
House Bills 5124-26 would revise sentencing requirements for various narcotic drug crimes. The package includes a reclassification that would allow stricter sentencing recommendations for producing or distributing dangerous drugs like heroin and fentanyl, which have contributed to an increasing number of overdose deaths in recent years.
"The opioid epidemic hits close to home for many, and it's truly devastating," said Lightner, R-Springport. "We must come together to tackle this head-on. These drugs are taking lives, and it's time to do something about it."
A felony's classification level factors into the sentencing decision after a criminal is convicted. The legislation would increase the felony class for crimes related to delivering or manufacturing heroin, fentanyl, or carfentanil. A higher classification would increase the likelihood of tougher prison sentences for illegal drug producers and dealers.
"The opioid crisis is a heart-wrenching tragedy that demands our attention," said Bollin, R-Brighton Township. "We must come together to protect our communities from heroin and fentanyl and combat the dealers who profit from the despair of others."
The legislators credited a Jackson County family for their inspiration and involvement in the legislative effort. After the death of his son, Andy, Mike Hirst founded a nonprofit called Andy's Angels to increase awareness about opiate abuse and help people struggling with addiction. Hirst visited the Capitol last year to share his story and testify in support of identical legislation that was introduced in 2021.
Lightner also praised the family of the late Christopher Risner, a young man who used his own story of addiction and recovery to raise awareness and inspire hope. Risner died on Nov. 21, 2018, from fentanyl poisoning. In the five years since, his family has fought to have these changes made to state law.
"Chris worked with the Jackson Narcotics Enforcement Team, and wore a wire to turn his dealer in," Julie Risner said. "After he was beaten and hospitalized, he then testified and helped put seven bad guys in prison. Those sentenced to witness intimidation got longer sentences than the dealer, who only got three years. Chris fought to his dying day to rid the streets of these dealers. He said the dealers would say, 'it's worth risking prison for a few years for the amount of money we make.' Stricter sentencing guidelines would help deter these dealers."
House Bills 5124-5126 were referred to the House Criminal Justice Committee for consideration.
###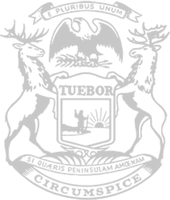 © 2009 - 2023 Michigan House Republicans. All Rights Reserved.
This site is protected by reCAPTCHA and the Google Privacy Policy and Terms of Service apply.