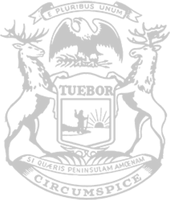 Bipartisan legislation would help ensure all cannabis is tested, labeled, tracked and licensed
RELEASE
|
September 14, 2021
Michigan Cannabis Safety Act would rein in unlicensed, untested cannabis, create new opportunities for small cannabis entrepreneurs 

LANSING, Mich. — A bipartisan group of legislators today announced the introduction of the Michigan Cannabis Safety Act, legislation that updates Michigan's medical cannabis laws to help promote access to tested, tracked and labeled cannabis products for all Michiganders.
"Michigan has an opportunity to be a national leader in cannabis safety, job creation and economic growth, and these bills help us rein in Michigan's unlicensed cannabis market that threatens the health of all Michiganders," said state Rep. Jim Lilly, R-Park Township. "I support speedy passage of this important legislation to help promote cannabis safety, transparency and accountability in a regulated cannabis market. These bills reflect the will of voters who approved medical marijuana and legalization of cannabis in our state."
"Every Michigander deserves access to  tested, tracked and labeled cannabis products from licensed providers," said state Rep. Ronnie Peterson, D-Ypsilanti. "This legislation provides the framework to promote a safe, regulated cannabis market while opening the door to entrepreneurship and innovation in our burgeoning cannabis market. I look forward to introducing additional legislation that will help create a pathway to the licensed marketplace by exempting cannabis providers from charging, collecting and submitting taxes."
"All cannabis products should have clear labeling to help ensure consumer safety, as these products are often used as medicine by cancer patients and those with compromised immune systems," said state Rep. TC Clements, R-Temperance. "It's also time to end deceptive packaging that leads to children consuming and accidentally being poisoned by untested cannabis products."
"All Michigan consumers deserve the opportunity to buy cannabis through licensed companies and businesses, and this legislation helps get us there by providing a pathway to enter the licensed marketplace," said state Rep. Richard Steenland, D-Roseville. "With new licensing opportunities, the Michigan Cannabis Safety Act also helps create a path to entrepreneurship and economic opportunities."
The Michigan Cannabis Safety Act, House Bills 5300-5302, updates rules in the Michigan Medical Marijuana and Michigan Medical Marijuana Facility Licensing acts by establishing a new Specialty Medical Grower (SMG) license for Unlicensed Marijuana Growers (UMGs), also known as caregivers.
Currently, UMGs are not required to test, track or label patient product and can sell their extra marijuana. The new regulation would still allow unlicensed caregivers to grow for themselves and one patient and require testing of SMG product to protect patient safety and increase accountability.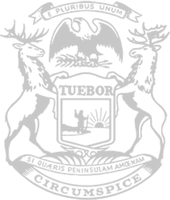 © 2009 - 2023 Michigan House Republicans. All Rights Reserved.
This site is protected by reCAPTCHA and the Google Privacy Policy and Terms of Service apply.