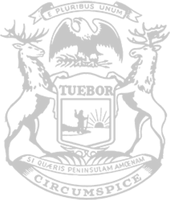 Benson turns her back on customers
By Sen. Ruth Johnson and Rep. Ann Bollin
While Ohio residents enjoy same-day services in motor vehicle offices throughout their state, people with disabilities here in Michigan are being turned away from branch offices because they don't have an appointment. Secretary of State Jocelyn Benson has also eliminated evening and weekend hours at all branches.
In less than two-and-a-half years in office, Benson has managed to erase decades of improvements in customer service for Michigan residents. Last month, she announced her plan to keep branch offices closed permanently to same-day and walk-in services. Meanwhile there are months-long waits for appointments in almost every branch office in the state.
The situation is so bad that residents have taken to buying and selling secretary of state appointments on Facebook Marketplace. Customers are warned if they miss a scheduled appointment, they may be blocked from making another appointment. 
Upper Peninsula state Sen. Ed McBroom and his district director Judy Schwabach — who is also the former mayor of Escanaba — testified at a recent House Oversight Committee hearing about a man who was told he could not be helped without an appointment and continued knocking on the door of the branch office in that community until he was finally served. He said that not a single other customer had entered or left the branch in the hour he was there.
Meanwhile in Southeast Michigan, the next appointment for the West Grand Boulevard branch in Detroit is in November.
The secretary of state's office tells people to go online every day at 8 a.m. and noon to try to snag a limited number of next-day appointments, but residents have compared this to trying to be the ninth caller to the radio station to win concert tickets. In fact, when a reporter tried to follow this advice there was so much traffic on the website at 8 a.m. that it would not load. Five minutes later, when it finally loaded, all the next day appointments were gone and the first available appointment at all the branches they tried was over three months away.
These issues have real-life consequences for Michigan residents. People can't transfer a title to buy or sell a car, boat, or trailer. They are driving on expired licenses because they can't get in to do their renewals — and then getting $200 tickets. It's causing people issues with their auto insurance company if they are in an accident. Skilled people can't do their jobs because they can't get in for the certification exams they need, such as mechanics and CDL drivers.
The current appointment-only system disproportionally hurts some of our most vulnerable residents. People who do not have internet access, a smartphone, credit card, or checking account have difficulty scheduling an appointment online and must go to a branch office for even routine transactions others take for granted to do online or by mail because they must pay in cash. We need to be accessible and serve all Michigan residents in a way that works for them.
For many Michigan workers and families, evening and weekend hours are the most convenient options to fit their lives. Limiting appointments to Monday through Friday 9 a.m. to 5 p.m. does not best serve their needs.
The secretary of state branch offices are the face of state government. Almost every adult Michiganian will interact with a branch office, often multiple times. Recent Michigan secretaries of state have focused on customer service and modernization. They've brought many innovations to the secretary of state's office including the acceptance of credit cards, online services, kiosks, PLUS and SUPER!Centers offices, ExpressSOS.com, and the very popular MI-TIME Line system that allowed residents to "get in line online" or right in a branch office.
Many transactions still need to be completed in branch offices, including getting a first driver's license or state ID or renewing these documents when a new photo or eye exam is needed.
Obtaining a REAL ID-compliant license or state ID — which will be required to fly domestically starting in 2023 — also requires a visit to a branch office. The best practice for private party vehicle or boat sales is for the buyer and seller to come to a branch office to transfer the title. Certification exams for professionals such as mechanics must be done in person as well as cash transactions for customers who may not have a credit card or checking account.
Limiting options for customers is simply bad policy. Keeping branch offices closed to same-day service, turning away customers, eliminating evening and weekend hours, and stopping use of the MI-TIME Line system are all changes that hurt Michigan residents trying to get their business done with state government.
We urge Secretary Benson to revisit these poor decisions and restore a strong customer-focus for branch offices that her predecessors have embraced.
Sen. Ruth Johnson, R-Holly, is a former secretary of state who currently represents Michigan's 14th Senate District and chairs the Senate Elections Committee. Rep. Ann Bollin, R-Brighton, represents the 42nd House District and chairs the House Elections and Ethics Committee.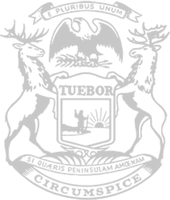 © 2009 - 2021 Michigan House Republicans. All Rights Reserved.
This site is protected by reCAPTCHA and the Google Privacy Policy and Terms of Service apply.