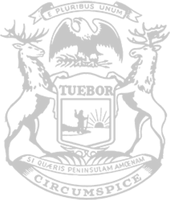 Rep. Alexander visits with her mother.
Alexander supports measure to improve quality of life for Michigan seniors living in care facilities
RELEASE
|
February 25, 2021
State Rep. Julie Alexander today expressed her support for a plan that would develop creative solutions to allow more nursing home visitation options for residents and their families that can be conducted safely and sensibly.
The COVID-19 pandemic has taken a significant toll on residents of nursing homes, and long periods of isolation are harming elder Michigan residents mentally, physically and emotionally. Alexander said this plan will employ more methods of communication to help keep families together when outside forces prevent them from doing so.
"My heart breaks for our friends and neighbors in Jackson County who have gone without seeing their loved ones in long-term care facilities for upwards of ten months," Alexander said. "I keep hearing over and over from my constituents that they would rather die than go without seeing their loved ones."
Under this plan, assisted living experts, health care providers and policy makers would work together to implement ways to improve quality of life for confined seniors, while continuing to protect them from the spread of coronavirus.
"We know that when left in isolation, seniors often experience a rapid decline, we must take action to preserve their mental and physical health," Alexander said. "Other states have implemented programs to allow visitation. There's no reason our governor and her administration cannot consider other options as well."
As a member of the House Health Policy Committee, Alexander today heard committee testimony from families of nursing home residents, as well as representatives from long-term care facilities.
The plan remains under consideration by the committee.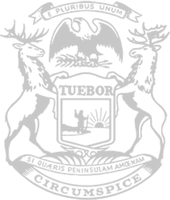 © 2009 - 2021 Michigan House Republicans. All Rights Reserved.
This site is protected by reCAPTCHA and the Google Privacy Policy and Terms of Service apply.