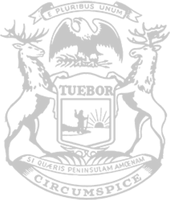 State Rep. Julie Alexander displays a photo of Christopher Risner on her desk on the House floor.
Rep. Alexander plan fights heroin, fentanyl epidemic
RELEASE
|
February 11, 2021
Legislator is committed to combatting Jackson County's overdose rate
State Rep. Julie Alexander today re-introduced a plan to increase penalties for people convicted of manufacturing or distributing heroin and fentanyl.
Fentanyl is often dangerously used by drug dealers to cut heroin without a buyer's knowledge. As fentanyl is used more, drug overdoses are becoming more and more common because most users do not realize how much stronger fentanyl is than heroin.
Alexander's plan would categorize convictions for the crime of manufacturing, delivering or possessing with intent to deliver heroin or fentanyl as higher level offenses. This will increase the range of recommended minimum sentences for an offender.
In the U.S., there were more than 47,000 opioid overdose deaths in 2017 – more than automobile accidents or firearm-related homicides. Many of those overdose deaths were from heroin and black-market fentanyl, which are becoming more widespread.
 "Fentanyl and heroin deaths are on the rise throughout Jackson County and all of Michigan," Alexander said. "We must make sure our local law enforcements across Jackson County have proper tools in place to manage this epidemic."
According to the CDC, Jackson County had the third-highest rate of drug-induced causes of death in Michigan in 2017. That same year, 39 of every 100,000 residents died of a drug-induced cause of death in Jackson County.
Alexander introduced the legislation after discussing the issue with Mike Hirst, who founded Andy's Angels, a local non-profit dedicated to helping people struggling with addiction and increasing awareness for opiate abuse, after the death of his son, Andy. Hirst believes cracking down on dealers is a part of the solution.
The representative has also worked closely with the family of Christopher Risner, who developed severe depression and anxiety after months of sobriety. Risner dedicated his work to aiding in the fight against opioid addition. He bravely shared his story of addiction and recovery with young people and their families.
Alexander's plan was referred to the House Judiciary Committee for consideration.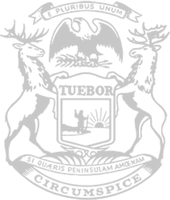 © 2009 - 2021 Michigan House Republicans. All Rights Reserved.
This site is protected by reCAPTCHA and the Google Privacy Policy and Terms of Service apply.