Alexander calls on Auditor General to investigate November election
To answer ongoing concerns from her constituents and others throughout the state about accuracy in elections and accountability in government, State Rep. Julie Alexander today sent a letter to Michigan's Auditor General Doug Ringler urging him to review election processes to help ensure their security and accuracy.
"We can never do enough to ensure that our elections are flawless and fair," Alexander stated in the letter. "We owe it to the people, to our state, and to the future of the nation."
Her letter requests that several parts of the November 2020 election process be investigated, including:
Transparency: Review the processes to ensure that all credentialed poll challengers were allowed adequate opportunities to view absentee ballot handling, duplication, and adjudication of ballots. 
Ballot integrity: Assess the steps local clerks and the Bureau of Elections took to ensure an appropriate chain of custody and the overall integrity of absentee ballots at the drop box locations. 
Uniform and equal treatment of voters and ballots: If outside funds were used, look into those funding sources to not only determine where those funds came from, but also ensure those funds were used in a fair and equal way and not allocated in a manner that gave greater access to certain regions and/or demographics while depriving others.   
Compliance with federal law and certification standards: Review the standards regarding election system software and machines and how local clerks and the Bureau of Elections implemented and followed these requirements. 
Transparency of public-private contracts impacting election management: Assess the steps that local clerks and the Bureau of Elections took to ensure standards, procedures and accessibility practices to maintain the integrity of the QVF (Qualified Voter File). 
Training of election officials: Review the steps taken to train and educate election officials and compare whether improvements have been made since the 2019 audit. 
Review of risk-limiting audits: Disclose the process involved in the statewide risk-limiting audit that was conducted after the general election.  
"The Office of the Auditor General has the necessary tools and methods available to investigate these important matters," Alexander said. "I, along with voters across Michigan, believe the 2020 general election must be evaluated and that greater transparency is needed to restore faith in the election process that defines this nation."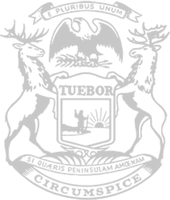 © 2009 - 2023 Michigan House Republicans. All Rights Reserved.
This site is protected by reCAPTCHA and the Google Privacy Policy and Terms of Service apply.