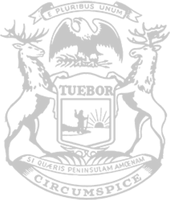 After governor's veto, Rep. Damoose again supports relief for Northern Michigan small businesses
State Rep. John Damoose today supported a bipartisan plan providing tax relief to businesses for COVID-19 preventative measures, although the vote to override Gov. Gretchen Whitmer's veto of the plan did not receive the required two-thirds majority.
"During the pandemic, Northern Michigan small businesses endured despite the hurdles they faced," said Damoose, of Harbor Springs. "I proudly supported this common-sense plan to give businesses some relief for their efforts to help prevent COVID-19, but our governor stopped the bipartisan plan in its tracks. Many House Democrats who supported the bipartisan plan flipped their votes rather than override the governor's veto, but I will continue to seek common ground and find solutions to help our business community."
House Bills 4224 and 4225 would exempt personal protective equipment (PPE) and other supplies from sales and use taxes if bought by a business to help prevent the spread of COVID-19. The exemption would be effective retroactively, and businesses could request a refund for taxes paid since March 10, 2020.
The House and Senate both previously approved the bipartisan plan with overwhelming support, but Gov. Gretchen Whitmer vetoed the tax relief bills. The Michigan Constitution requires a two-thirds majority to override a veto, but many Democratic representatives declined to approve the bills again.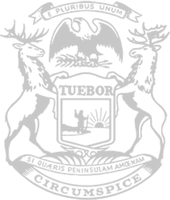 © 2009 - 2021 Michigan House Republicans. All Rights Reserved.
This site is protected by reCAPTCHA and the Google Privacy Policy and Terms of Service apply.