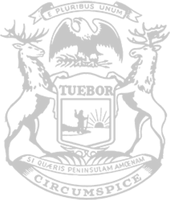 2021 was a year of strength, resiliency
RELEASE
|
December 28, 2021
As 2021 nears its end, I want to take some time to reflect on the resiliency people in our community have shown this year.
After a tough year in 2020, the challenges continued to mount in 2021, and I'm continually impressed by the strength and perseverance of the people I have the privilege of representing in state government.
Still, people are worried about the current landscape in our state. Families worry about their kids falling behind in their education. Small-business owners wonder what the future holds for them, as they deal with problems brought by the pandemic, supply chain issues and staffing shortages. Taxpayers want the best and most responsible use of federal COVID relief dollars.
Serving as your representative is a great responsibility that I do not take lightly.
Throughout this past year – and each year I have served on behalf of Clinton and Gratiot counties – my goal has been to deliver positive results and make life better for local families.
Here are some highlights from the work I have done in 2021:
Investing in Education, Keeping Kids in School
These past two school years have been tough, and I'm incredibly proud of the students, parents, teachers and administrators who continue to do their best each and every day. I stand with you and continue to do all I can to help at the legislative level.
This year's state K-12 budget includes record-high funding levels – investing more in every student while finally and fully eliminating the funding gap between districts that shortchanged many local schools. All Michigan schools are now receiving $8,700 per student. In total, the plan dedicates $17 billion to the school aid fund – up nearly 10 percent overall from the previous year.
I also helped secure funding to keep schools open, including $150 million for schools to buy COVID testing kits directly and additional funds to allow the state to stockpile tests for schools. These tests help keep teachers, students and support staff in school, so kids no longer have to suffer through long periods where in-person instruction is cut off.
Keeping communities safe by supporting law enforcement
Law enforcement officers in our community put their lives on the line to keep our families safe. Supporting the important work they do is one of my top priorities.
Earlier this month, I voted to approve a comprehensive plan to support local public safety personnel and help them better protect the communities they serve. The supplemental budget plan provides $328.5 million to help local police departments with recruitment and retention, community outreach and equipment upgrades.
I have a tremendous amount of respect for the men and women in uniform who serve our community. In the coming year, I will continue to do all I can to support the work they do.
Standing up for small business
The governor's closure of small businesses throughout 2020 and early 2021 created hurdles and financial setbacks for many businesses, which impacted workers and their families drastically.
I have been working hard to bring relief to these businesses. Though several of those efforts were vetoed by the governor, I am pleased to report that some relief is now on the way.
            House Bill 5351, signed by the governor this week, provides relief to businesses hurt by the pandemic by adjusting personal property tax exemptions to account for inflation. Senate Bill 85 also provides relief to businesses hurt the most during the pandemic by offering grants to businesses such as restaurants, fitness centers, entertainment venues, nurseries, barber shops, and hotels that experienced at least a 5% decline in sales in 2020 compared to 2019. A business's property taxes, unemployment insurance taxes, license and inspection fees, and decline in sales would factor into the amount of each grant.
There's still much more to be done as we head into 2022, and I am optimistic about the future. If I can be of any assistance, or if you'd like to share an idea or concern with me, please don't hesitate to contact my office at (517) 373-1778 or email [email protected].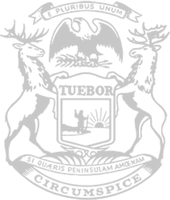 © 2009 - 2022 Michigan House Republicans. All Rights Reserved.
This site is protected by reCAPTCHA and the Google Privacy Policy and Terms of Service apply.