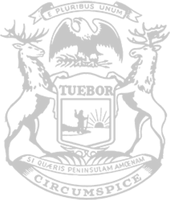 Police disarmament is a public safety hazard
By State Rep. Mike Mueller
On Dec. 28, 2008, Oak Park police officer Mason Samborski was shot at point-blank range and killed by a suspect who used the officer's own gun to murder him.
Officer Samborski was a loving husband and father of a 13-month-old baby girl. His life shouldn't have ended the way it did. No officer's life should end that way.
Police officers are selfless, heroic professionals who put themselves in harm's way for the sole purpose of protecting citizens. We owe it to them to create legal protections to help deter violent acts against them.
During my time as a sheriff's deputy, a perpetrator attempted to disarm me as well after he went on a road-rage rampage, rear-ending multiple drivers along the highway. I'm lucky he never actually got a hold of my firearm. I can't be sure what would have happened to me or other innocent bystanders had he succeeded.
Police disarmament is a serious public safety threat that not only put officers' lives in danger, but also the general public. It's troubling that someone faces a stiffer penalty for committing an unarmed robbery than using force or violence to take possession of an officer's duty weapon.
That's why I introduced legislation that, if signed into law, would increase the maximum sentence for attempting to disarm a police officer from a five-year felony to a 10-year felony and up the penalty for disarming a police officer from a 10-year felony to a 20-year felony.
I'm proud to say that I sponsored this legislation with my democratic colleague, Rep. David LaGrand, a former prosecutor from Grand Rapids, because this isn't a partisan issue. We can all agree that those who disarm or attempt to disarm police officers should be appropriately punished.
I'm a retired deputy now, but I will forever stand by my brothers and sisters in uniform. I'm proud to have the opportunity to do so with this important legislation.
###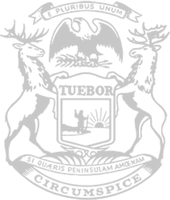 © 2009 - 2020 Michigan House Republicans. All Rights Reserved.
This site is protected by reCAPTCHA and the Google Privacy Policy and Terms of Service apply.