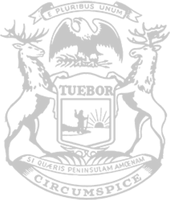 "Peter C. Lemon Highway" bill heads to the governor's desk
RELEASE
|
December 12, 2019
Legislation from state Rep. Sue Allor honoring one of northern Michigan's military heroes is one step away from becoming law after receiving Michigan Senate approval this week.
House Bill 4349 declares a portion of Highway US-23 in Iosco County as the "Peter C. Lemon Highway." The section of US-23 to be named will begin at the M-55 intersection and extend south to Tawas River Bridge.
"Sergeant Lemon is a Congressional Medal of Honor and Purple Heart recipient and put his life on the line to protect American lives, freedoms and ideals abroad," said Allor, of Wolverine. "This honor is further testament to how thankful we are for his service to his state and his country."
Lemon served in Vietnam and bravely acted to save several members of the team he fought alongside in Tây Ninh Province in April 1970.
Despite receiving numerous wounds, Lemon was able to carry other soldiers to an aid station and refused evacuation for himself while insisting other team members be tended to first.
Lemon, currently 69, moved to Tawas City at age 2. After completing high school in 1968, he volunteered to enlist in the U.S. Army at a post office in East Tawas. In 2005, he donated his Congressional Medal of Honor to Tawas Area High School to serve as an inspiration to students.
The Michigan Memorial Highway Act was enacted in 2001 and allows for the naming of bridges and highways within the state. House Bill 4349 advances to the governor who will decide to sign or veto the bill.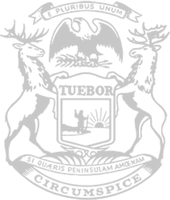 © 2009 - 2020 Michigan House Republicans. All Rights Reserved.
This site is protected by reCAPTCHA and the Google Privacy Policy and Terms of Service apply.