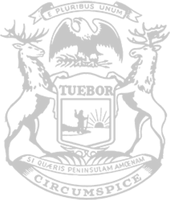 OPINION: Upcoming State of the State likely to heap more focus on state of Michigan's roads
By state Rep. Diana Farrington of Utica
Freeze and thaw weather conditions do a number on our state's crumbling roadways. When we (eventually) exit the colder months, damage to roads will be visible and repairs will be needed. Michiganders are familiar with our two sarcastically dubbed seasons: winter and construction.
The debate on how to get more money into roads will also likely heat up again. Governor Gretchen Whitmer's initial plan to increase the gas tax by 45 cents per gallon was wildly unpopular. It would have added financial stress on hardworking families throughout the state and unfairly penalized many with longer work commutes in southeast Michigan and Macomb County each time they went to the pump. Without what would have been a nation-high gas tax in the budget for the current fiscal year, she may again highlight an initial campaign promise of fixing Michigan's roads at her upcoming State of the State address.
But to follow through and enact something meaningful this time around, we can't heap the bill at the foot of taxpayers. That's an irresponsible way out, and we weren't sent to Lansing to tax those we represent into hardship.
As representatives, we're tasked with listening to those in our communities and crafting creative solutions based off those interactions. This fundamental principle of representation was on display last year throughout historic reforms to Michigan's no-fault car insurance system. After months of public hearings and input from experts and drivers around the state, a bipartisan plan came together to deliver real savings while still allowing people to purchase the same unlimited care they have if they wish.
This rate relief will be significant for individuals in greater Detroit, where car insurance premiums are traditionally higher than the rest of the state. People asked for lower costs and we worked to address it. We can't erase those savings by taxing people too much at the pump.
More funding is already going to our roads through an approved 2015 plan that is expected to provide over $1 billion in additional revenue by next year, but we have heard loud and clear additional resources are needed – especially on local roads from driveway to highway. If we plunge into this issue once again, let's listen and legislate instead of simply pushing to tax and spend.
Rep. Diana Farrington, of Utica, is in her second term in the Michigan House serving residents in the 30th District, which includes the city of Utica and parts of Sterling Heights and Shelby Charter Township.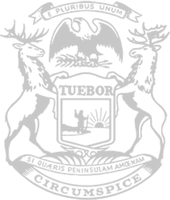 © 2009 - 2020 Michigan House Republicans. All Rights Reserved.
This site is protected by reCAPTCHA and the Google Privacy Policy and Terms of Service apply.