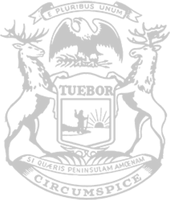 OPINION: Patriot Week is symbolic to what America is all about
RELEASE
|
September 16, 2019
Mid-September covers a lot of ground in terms of the history of our great nation.
Every year as we approach Sept. 11, we sometimes see pictures on television and across social media of the World Trade Center towers still intact and commanding the New York City skyline before the events that transpired in 2001.
They serve as fond memories. For most of us who are old enough to remember the attacks, we also keep in mind searing images of a plane flying directly into one of those buildings on live television and both towers collapsing with thousands of people still inside. We understand the pain of those who lost loved ones and the stark realization that for some, going to work one day led to never returning back home again.
We also recognize the heroism of many that day. First responders saved lives in New York City and Washington, D.C. At the World Trade Center, courageous men and women traveled up over 100 flights of stairs not knowing if they would make the same trek downward. Passengers on United Flight 93 committed to stopping terrorists from taking more innocent lives, even as it meant ending their own.
The last candidate we supported for an office suddenly became irrelevant that morning. The distinction of Democrat or Republican took a backseat. There was no pro-life or pro-choice, or other similar belief system divisions we so often become wrapped up in today. We were all united as Americans helping ensure domestic tranquility in the aftermath of those terrible acts. A perfect union – carrying out a founding pillar set forth during the signing of the Constitution of The United States of America on Sept. 17, 1787.
These two events, happening so close to one another on the calendar but hundreds of years apart, show what our country and its people are all about – and what we will continue to be well into the future. It's why I recently proposed a House Resolution recognizing Patriot Week and encouraged people to join in its recognition. I also plan to sponsor legislation making this period an annual statewide observance.
History is a tremendous teacher. I'm immensely proud of the actions taken by Americans during the stretch that Patriot Week encompasses and the values it promotes. I work every day to preserve those values as a state legislator, as residents across Michigan and the greater Detroit-area strive for life, liberty and happiness.
Rep. Ryan Berman, of Commerce Township, is in his first term in the Michigan House serving residents in the 39th District, which includes the city of Wixom, Commerce Township, a portion of West Bloomfield Township and the village of Wolverine Lake. For more information on Patriot Week, visit patriotweek.org.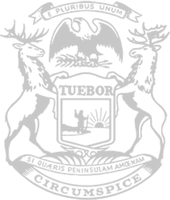 © 2009 - 2022 Michigan House Republicans. All Rights Reserved.
This site is protected by reCAPTCHA and the Google Privacy Policy and Terms of Service apply.