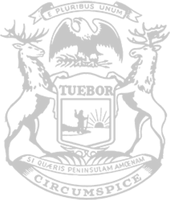 Odds improving greatly on governor's signature for Rep. Hall's sports betting plan
RELEASE
|
December 11, 2019
Final legislative approval given for landmark proposal
The state House today gave final legislative approval to Rep. Matt Hall's plan permitting sports wagering in Michigan with important consumer protections.
The overwhelmingly bipartisan vote brings Michigan one step closer to joining other states that have already legalized sports betting. Hall said the legalization will benefit communities across the state through revenue for local public services and schools.
"Thousands of Michiganders have already been placing sports wagers every day on risky, illegal websites and mobile apps where there are no protections in place to safeguard them from bad actors and theft," said Hall (R-Marshall). "For those who forgo the websites run by unknown operators, they often drive to neighboring states, such as Indiana, where sports betting is legal. This is all revenue Michigan loses out on. It's time we get in the game, install consumer protections and capitalize on this evolving industry to benefit our communities."
Hall's measure is part of a wide-ranging legislative package that provides a regulatory framework for sports betting so Michigan could move forward recognizing a 2018 U.S. Supreme Court decisions that allows legalization. The proposal also would allow online wagering through regulated websites and mobile apps offered through casinos.
The plan would benefit communities with casinos – such as Emmett Township in Calhoun County, where FireKeepers Casino is located – if the casinos choose to expand their options under the opportunities available with Hall's legislation. In addition to the sports wagering provisions, other bills in the initiative would allow for online casino-style gaming. Hall said a portion of revenue would be directed to local governments where participating casinos are located.
"The longer we remain on the sidelines, Michigan falls further behind on protecting consumers," Hall said. "We know people want this legalized because they're already participating in this type of entertainment. We have the chance to provide this opportunity in the right and safe way."
The plan features built-in safety features and strict state oversight – including protections against fraud and age verification systems to prevent those under 21 from participating. Sports betting would be based on official information provided by sports leagues such as the National Football League and National Basketball Association.
House Bill 4917 is the first measure spearheaded by Hall to head to the governor for signature. It is joined by the rest of the legislation in the gaming package.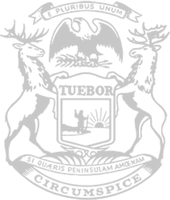 © 2009 - 2020 Michigan House Republicans. All Rights Reserved.
This site is protected by reCAPTCHA and the Google Privacy Policy and Terms of Service apply.