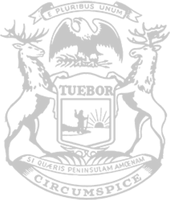 Miller aims to increase awareness for Tuberous Sclerosis Complex with House resolution
State Rep. Aaron Miller, of Sturgis, introduced a resolution designating May 15, 2019, as Tuberous Sclerosis Complex Global Awareness Day in the state of Michigan.
Tuberous Sclerosis Complex (TSC) affects an estimated 1 in every 6,000 live births in America and is one of the leading known genetic causes of epilepsy. Despite this, many professionals in the medical and educational fields are still unaware of the best methods to diagnose and treat the condition.
Miller delivered a speech on the House floor during session on Wednesday in support of his resolution, commending families and individuals affected by TSC for their sacrifice and dedication in dealing with this condition. Over half of those who have TSC also have autism and many others encounter varying degrees of behavioral and learning problems.
"I'm proud of the families who have worked tirelessly to raise awareness of TSC while also caring for their loved ones," Rep. Miller said. "With this resolution, I hope to join their fight and do my part to make sure Michigan, and the world, notices their fight."
House Resolution 98 passed the Michigan House of Representatives with unanimous support.
###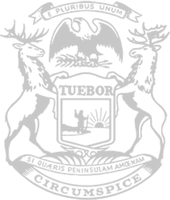 © 2009 - 2020 Michigan House Republicans. All Rights Reserved.
This site is protected by reCAPTCHA and the Google Privacy Policy and Terms of Service apply.