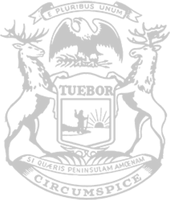 Microgrid legislation receives diverse support at House Energy Committee
LANSING – At a House Energy Committee meeting on Wednesday, a broad, bipartisan lineup of organizations– including engineers, officials from the City of Grand Rapids, former military officials and energy experts–expressed support for House Bill 4477. The bipartisan legislation, sponsored by Rep. Steve Johnson (R-Wayland) would allow for the use of microgrids for critical facilities, which would enable energy users with standalone energy systems to disconnect from the main electric grid during outages to continue powering their facilities.
"Allowing microgrids for critical facilities is a commonsense solution to ensuring essential services, like schools, hospitals, water treatment plants and shelters keep the lights on when the main electric grid fails," said Johnson. "This legislation is a step toward greater energy independence, adaptability and resiliency for Michigan energy users, and we are encouraged by the broad, bipartisan support we have received."
Under current law, these facilities are unable to generate electricity through their own independent energy systems during outages on the main grid. The legislation would diminish outage risk for facilities like schools, hospitals, water treatment plants and other essential services. It also would implement a study on the use of microgrids for residential customers.
Maj. Gen. Gregory J. Vadnais (Retired) testified in support of the legislation pointing to increased security in the event of cyber attacks on the electric grid. In his testimony he referenced how access to independent power could have provided help for relief efforts during Hurricane Katrina in 2005.
Karyn Ferrick, government and legislative affairs manager for the city of Grand Rapids testified in support on behalf of the city. She applauded members of the House Energy Committee for considering legislation to promote sustainability and public safety during emergencies.
Grand Rapids Fire Department Battalion Chief Jack Johnson also testified in support of the legislation providing the example of critical care facilities going offline during the Feb. 7 ice storm, in which more than 42,000 city residents were without power. HB 4477 would allow for microgrids to be established so these critical facilities could stay online in the event of power outages and blackouts like the Feb. 7 storm.
John Hodge, industrial and institutional markets manager for engineering at Black & Veatch, an engineering firm specializing in energy and the electric grid, also spoke in favor of the legislation because it would ensure increased reliability of the energy supply.
###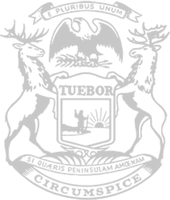 © 2009 - 2021 Michigan House Republicans. All Rights Reserved.
This site is protected by reCAPTCHA and the Google Privacy Policy and Terms of Service apply.