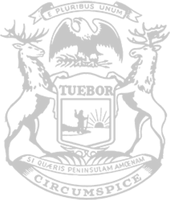 Michigan lawmaker: It's time to hold China accountable for COVID-19 pandemic
An Upper Peninsula Republican legislator today introduced a bipartisan plan to hold the communist Chinese government responsible for the pandemic they knowingly unleashed upon the state of Michigan, United States and world.

House Bill 6025, introduced by Rep. Beau LaFave, directs the Michigan Department of Treasury to determine the fiscal impact of the pandemic and send an invoice to the communist government of China. LaFave said the total fiscal impact would be calculated by adding Michigan's increase in unanticipated expenditures and decrease in anticipated revenue.

"China knew a novel infectious disease was spreading inside Wuhan Province, lied to the World Health Organization and claimed it did not spread from person to person," LaFave said. "It then tried to cover its tracks by throwing out journalists attempting to sound the alarm bells to the rest of the world. Despite its own regional travel ban, it allowed infected people to fly overseas into Detroit International Airport and hubs across the world uninhibited."

The plan already has the support of eight Republican legislators and two Democrats.

"Let's not forget the slow genocide that is currently being perpetrated against 30-plus million Uighur Muslim minority," LaFave said. "Evil is the Chinese government's currency of choice, and it's time to make them pay."

After formal introduction tonight, the plan will be sent to the House Committee on Military, Veterans and Homeland Security, which Rep. LaFave chairs.
###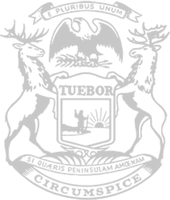 © 2009 - 2020 Michigan House Republicans. All Rights Reserved.
This site is protected by reCAPTCHA and the Google Privacy Policy and Terms of Service apply.