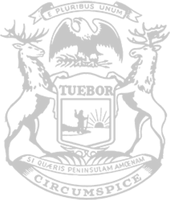 Michigan House overwhelmingly passes Rep. Yaroch's PFAS safety plan to protect firefighters
The Michigan House of Representatives last week overwhelmingly approved a plan led by Rep. Jeff Yaroch to protect firefighters and communities from the risks associated with firefighting foam containing PFAS. The House approved both bills in the plan 104 to 4.
"We've come to understand the risk of PFAS that's in firefighting foam and, as a former firefighter, we went for years with the understanding that it didn't pose a great risk to us or the environment," Yaroch said. "Now that we know, it's important to get the word out to the men and women who serve."
Yaroch's two-bill proposal prohibits the use of firefighting foam containing PFAS for training exercises and, further, requires that all Michigan firefighters be trained on the risks of foam containing PFAS.
Firefighting foam containing PFAS is used by fire departments to suppress petroleum-based fires. While manufacturers voluntarily stopped making PFOA and PFOS- containing foam in 2002, in exchange for a safer alternative, many departments still have the older foam on hand.
"Right now, there are new foams coming into the market, but it's not clear that this foam is as effective as the foam containing PFAS," Yaroch said. "There are many safety considerations both in the long- and short- term when tackling a fire with a flammable liquid, such as gasoline, so we need to be sure our departments are trained on the risks of this foam to keep themselves and the environment safe."
The proposal, House Bills 4390 and 4391, next moves to the Senate for consideration.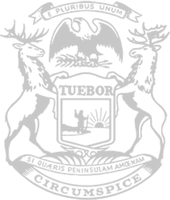 © 2009 - 2021 Michigan House Republicans. All Rights Reserved.
This site is protected by reCAPTCHA and the Google Privacy Policy and Terms of Service apply.