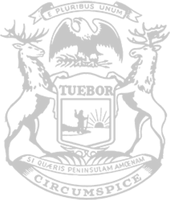 Michigan House approves Rep. Wakeman's plan providing flexibility for local road repairs
The Michigan House today overwhelmingly approved state Rep. Rodney Wakeman's plan giving local governments more flexibility to fund necessary road repairs.

Wakeman's measure would alter the state's current road funding formula to give communities a better opportunity to work on roadways in the worst shape, regardless of whether they are a primary or secondary road.

"Michigan's current roads spending formula stipulates that 75 percent of funding be spent on primary roads and 25 percent on local roads," said Wakeman, of Saginaw Township. "However, a blanket 75/25 rule on primary and local road repair allocation doesn't work for every community – especially Saginaw County. Communities often vary in terms of which roads are in the worst shape. Because of this variance, we need to operate under a new funding formula that's more practical for local road agencies."

House Bill 4965 would ensure the state no longer constrains counties with certain spending requirements, and would also provide local governments with more flexibility in deciding how to spend road repair money and determining which roads get repaired.

"Locals know their roads better than Lansing does," Wakeman said. "We need to remove the unnecessary restrictions that have exacerbated our state's roads dilemma. Tough budget decisions will have to be made in the coming weeks as a result of the COVID-19 pandemic, and road funding will be one of them. It couldn't be more important we explore common-sense, cost-effective solutions that prioritize Michigan roads in the worst shape."

Wakeman's plan would still require local governments to submit their asset management plans – which includes road condition data, an outline of performance goals and risk of road failure analysis – to an oversight commission.

The legislation now advances to the Senate for further consideration.
###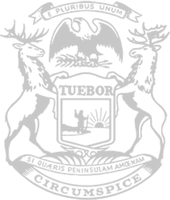 © 2009 - 2021 Michigan House Republicans. All Rights Reserved.
This site is protected by reCAPTCHA and the Google Privacy Policy and Terms of Service apply.