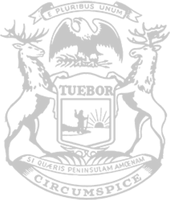 District 77
Contact
ABOUT THE REPRESENTATIVE

District
State Representative Tommy Brann was first elected to the Michigan House of Representatives in November 2016. He represents the 77th District, which includes Byron Township and the city of Wyoming.
Professional
Brann has been working in the restaurant business since the age of 17. At the age of 19, Tommy opened his restaurant "Tommy Brann's Sizzling Steaks and Sports Grille" and spent the next 30 years working from 9 a.m.-2 a.m. He is also an author and song writer, detailing the hard work needed by small-business owners in the book "Mind Your Own Business" and the song "Risk." "Mind Your Own Business" includes 13 small-business lessons that he will be using while serving in Lansing. He currently is owner and operator of Brann's Restaurants, which has several locations across Michigan including the same first restaurant that has been open for 45 years. He still works at the Wyoming location when not in Lansing.
Public Office and Affiliations
Brann was a board member of the Michigan Restaurant Association for nine years. He has also been chairman of Wyoming-Kentwood Chamber of Commerce, president of the Division Avenue Business Association, president of the Wyoming Economic Development Corporation, chairman of Godwin Heights Advisory Committee, and an advisory board member at Grand Rapids Community College's Culinary Division.
Committees
Rep. Brann is on the House Appropriations committee, where he is chair of the Military & Veterans Affairs & State Police subcommittee. He also serves on the Corrections, School Aid & Department of Education, and Transportation subcommittees.
Personal
Tommy has been married 47 years to his wife, Sue.
District Map

Contact Info
Lansing Office
Anderson House Office Building
N-1096 House Office Building
Lansing, MI 48933
Mailing Address
N-1096 House Office Building
P.O. Box 30014
Lansing, MI 48909
Phone: (517) 373-2277
Email: [email protected]
© 2009 - 2023 Michigan House Republicans. All Rights Reserved.
This site is protected by reCAPTCHA and the Google Privacy Policy and Terms of Service apply.