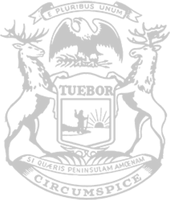 District 56
Contact
ABOUT THE REPRESENTATIVE

Rep. TC Clements is a small business owner. He is a travel agent and, together with his wife, own a travel company. Prior to being elected to the House of Representatives in November, 2020, TC served as a Bedford Township Trustee for four years. While on the board, TC chaired the Law Enforcement exploratory committee and was a liaison to the township's Park Commission.
Rep. Clements graduated high school in Florida and earned his bachelor's degree from Flagler College in St. Augustine, FL. He attended the Federal Bureau of Investigations' Law Enforcement Executive Development Seminar and the Maine Executive Command Officers School.
Rep. Clements began his career in law enforcement, as a police officer in Florida. In addition to a background in patrol, investigations, school resource, and as a public information officer, Rep. Clements advanced and concluded his tenure in law enforcement as the Deputy Chief of Police for the Eliot Police Department in Eliot, ME.
Rep. Clements and his wife of 18 years have three children and reside in Temperance. They attend Resurrection Lutheran Church.
Rep. Clements serves as vice chair of the House Rules and Competitiveness Committee, which is responsible for deliberating on key legislation that ensures Michigan remains economically competitive.  He also serves as a member of the Insurance, Regulatory Reform, and Judiciary committees.
Contact Info
Lansing Office
Anderson House Office Building
N-990 House Office Building
Lansing, MI 48933
Mailing Address
N-990 House Office Building
P.O. Box 30014
Lansing, MI 48909
Phone: (517) 373-2617
Email: [email protected]
© 2009 - 2022 Michigan House Republicans. All Rights Reserved.
This site is protected by reCAPTCHA and the Google Privacy Policy and Terms of Service apply.