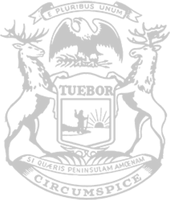 District 72
Contact
ABOUT THE REPRESENTATIVE

One of my top priorities as State Representative is to always be accessible to the people I am elected to serve. I hold local office hours every month for residents to personally share their concerns, ask questions and get help with issues involving state government. No appointment is necessary and there is no cost to attend. Those unable to attend are encouraged to call my office at (517) 373-0840
 or email [email protected].
District
State Rep. Steve Johnson was born and raised in Allegan County. He is a lifelong resident of the 72nd House District and was first elected to serve in the Michigan Legislature in 2016. He represents the people of Dorr, Leighton, Wayland and Gaines Townships as well as the cities of Kentwood and Wayland.
Committees
Rep. Johnson serves as chair for the committee on Oversight and as vice-chair of the Higher Education and Community Colleges Appropriations subcommittee. He also serves on the committees for Elections & Ethics, Judiciary, and Tax Policy, .
Education
Steve is a proud graduate of South Christian High School.  He received his Associates in Applied Science with a focus in Electronic System Technology from the Community College of the Air Force before graduating from Liberty University with his Bachelor of Science in Interdisciplinary Studies with a focus in Business and Social Science. He is currently working towards his Masters in Public Policy.
Professional
As a Staff Sergeant in the United States Air Force, Johnson was responsible for leading a team of airmen to perform maintenance on our nation's nuclear ICBM weapon systems. After being honorably discharged, Steve moved back to Michigan to finish his education. Johnson also has worked as a substitute teacher and in the construction industry.
Public Office and Affiliations
Johnson is a deacon at Wayland Christian Reformed Church, board member of Project Hope in Dorr and board member of Christian Neighbors in Wayland.
Personal
Steve's Christian beliefs shape his worldview. Every vote he takes in Lansing reflects these values. He is passionate about shrinking government, defending the rights of the unborn and protecting religious liberty.
District Map

Contact Info
Lansing Office
Anderson House Office Building
N-1091 House Office Building
Lansing, MI 48933
Mailing Address
N-1091 House Office Building
P.O. Box 30014
Lansing, MI 48909
Phone: (517) 373-0840
Email: [email protected]
© 2009 - 2023 Michigan House Republicans. All Rights Reserved.
This site is protected by reCAPTCHA and the Google Privacy Policy and Terms of Service apply.