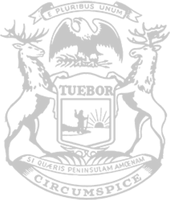 District 59
Contact
ABOUT THE REPRESENTATIVE

Steve Carra worked for three years as a staffer for Rep. Steve Johnson. Prior to that, Carra was a research assistant at Acton Institute, a Christian-based free market think tank focused on "good intentions with sound economics." Born and raised in Southwest Michigan, the Portage Northern High School alum graduated from Western Michigan University in 2011 with degrees in economics and political science.
In 2018, Carra won the Republican nomination for a seat on the Kalamazoo County Board of Commissioners, his first political race, but was not successful in the General Election.
Rep. Carra serves as vice chair of the Joint Committee on Administrative Rules (JCAR), a bi-cameral, statutory panel of the Legislature. The committee is responsible for legislative oversight of administrative rules proposed or adopted by state agencies. Additionally, Rep. Carra serves as a member of the Transportation Committee; Natural Resources and Outdoor Recreation Committee; and Financial Services Committee.
Contact Info
Lansing Office
Anderson House Office Building
N-993 House Office Building
Lansing, MI 48933
Mailing Address
N-993 House Office Building
P.O. Box 30014
Lansing, MI 48909
Phone: (517) 373-0832
Email: [email protected]
© 2009 - 2021 Michigan House Republicans. All Rights Reserved.
This site is protected by reCAPTCHA and the Google Privacy Policy and Terms of Service apply.