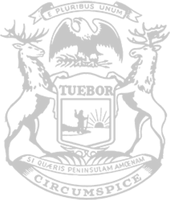 District 84
Contact
ABOUT THE REPRESENTATIVE

District
State Rep. Phil Green was first elected to serve the 84th District in November 2018. The district covers Huron and Tuscola counties.
Committees
Rep. Green serves as a member on the House Appropriations Committee, including vice chair of the subcommittee on Health and Human Services, and as a member of the subcommittees on Agriculture and Rural Development, Higher Education and Community Colleges, and Natural Resources and Environmental Quality.
Professional
Green served as the youth pastor at a local church for several years following college in Oshkosh, Wis., and later moved to upstate New York. While in New York, he served in the community of Pavilion as the pastor of First Baptist Church, coach at Pavilion Central School District and chaplain at the Genesee County Sheriff's Office working with the deputies, administration, dispatchers and corrections officers. Since moving back to Michigan in 2012, Phil has been the School Administrator of Juniata Christian School in Vassar.
Personal
Phil and his wife Marun reside in Millington.
District Map

Contact Info
Lansing Office
Anderson House Office Building
S-1188 House Office Building
Lansing, MI 48933
Mailing Address
S-1188 House Office Building
P.O. Box 30014
Lansing, MI 48909
Phone: (517) 373-0476
Email: [email protected]
© 2009 - 2020 Michigan House Republicans. All Rights Reserved.
This site is protected by reCAPTCHA and the Google Privacy Policy and Terms of Service apply.