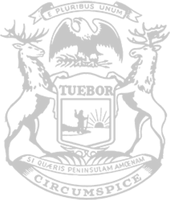 District 74
Contact
ABOUT THE REPRESENTATIVE

District
State Rep. Mark Huizenga was first elected to serve the 74th District in the Michigan House of Representatives in November 2018. The 74th District encompasses the cities of Walker, Grandville, Rockford and Cedar Springs, as well as Solon, Tyrone, Sparta, Algoma and Alpine townships.
Committees
Rep. Huizenga serves on the House Appropriations Committee, where he is chair of the Higher Education and Community Colleges subcommittee. He is also a member on the Health & Human Services, School Aid & Department of Education, and Transportation subcommittees.
Education
Huizenga has a Bachelor of Arts degree in business administration from Calvin College and a master's degree in management from Aquinas College.
Professional
Mark owns a consulting firm and has over 15 years of management consulting expertise; his firm provides services all across the United States. He's previously held senior management roles with Spectrum Health, Health Development International, ProCare Systems as well as other health care organizations. Mark has also served as an adjunct instructor at Grand Valley State University.
Public Offices and Affiliations
Huizenga has been involved in the city of Walker in varying capacities from serving on the Planning Commission from (2005-2011), as City Commissioner to the 2nd Ward (2011-2013), and as Mayor (2013-2018).
Personal
Mark and his wife Kris have three children Elaina (23), Olivia (22), and Blake (19).
District Map

Contact Info
Lansing Office
Anderson House Office Building
N-1093 House Office Building
Lansing, MI 48933
Mailing Address
N-1093 House Office Building
P.O. Box 30014
Lansing, MI 48909
Phone: (517) 373-8900
Email: [email protected]
© 2009 - 2023 Michigan House Republicans. All Rights Reserved.
This site is protected by reCAPTCHA and the Google Privacy Policy and Terms of Service apply.