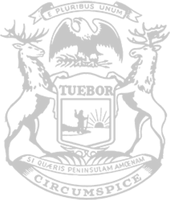 District 17
Contact
ABOUT THE REPRESENTATIVE

Joe Bellino has been a lifelong resident and community leader of Monroe County, from growing up there in the 60's and 70's to representing it now. Joe also owned and operated Broadway Market on Monroe Street for over 23 years. He is married to Peggy Bellino and they have three daughters and five grandkids. Before buying Broadway Market, Joe worked at Bellino's Quality Beverage, The Society of St. Vincent DePaul in Detroit. In 2016 Joe ran for State Representative due to the inactivity that he saw.
Joe knows how hard work pays off, from growing up in a 25'x30′ cottage in Detroit Beach, to owning and operating a successful "party store" Joe has worked everyday to for the betterment of his family and his community. It hasn't always been easy, Joe has struggled with addiction in his life and it almost cost him everything. Joe brings a unique outlook to the problems that southeast Michigan is experiencing.
Joe was a member of the Monroe Community College Board of Trustees for fifteen years, serving as Chairman of the Board for two years. Joe also served fifteen years on the Midwest Independent Retailers Association Board, with his last two as the Chairman.
Joe has the experience and the attitude to make sure that Michigan and the 17th District continue their comeback.
Committees
Rep. Bellino serves as chair of the House Energy Committee and as a member of the Regulatory Reform, Agriculture, Local Government &  Rules and Competitiveness committees.
Education
Rep. Bellino is a graduate of Monroe Catholic Central High School and Monroe County Community College.
Professional
Rep. Bellino has owned and operated Broadway Market for the past 18 years. Prior to that, he worked in the family beer and wine distributorship, Bellino's Quality Beverage, until 1987, when he was given an opportunity to work for The Society of St. Vincent DePaul in Detroit.
In 1993, Bellino joined the service team at Joe Lake Tire and Auto in Monroe. Working closely with the owner, Tim Lake, allowed Bellino the experience of running a small business. Armed with this exciting knowledge, he purchased Broadway Market from his cousins.
Public Office and Affiliations
Bellino was a member of the Board of Trustees at Monroe County Community College for 15 years, and served as board chair. In addition, he is a member of the Monroe Exchange Club, Monroe County Chamber of Commerce, Knights of Columbus, NRA, National Federation of Independent Businesses, and Associated Food and Petroleum Dealers, for which he previously served as chair.
Personal
Joe and his wife Peggy have three daughters, Mary (Derek Bezeau), Anne (Robbie Sullivan) and Meg (Craig Lutz), and three grandchildren. He is a member of St. Mary Catholic Church and its choir.
District Map

Contact Info
Lansing Office
Anderson House Office Building
N-696 House Office Building
Lansing, MI 48933
Mailing Address
N-696 House Office Building
P.O. Box 30014
Lansing, MI 48909
Phone: (517) 373-1530
Email: [email protected]
© 2009 - 2023 Michigan House Republicans. All Rights Reserved.
This site is protected by reCAPTCHA and the Google Privacy Policy and Terms of Service apply.