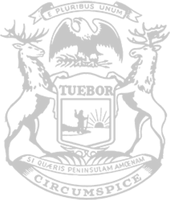 District 93
Contact
ABOUT THE REPRESENTATIVE

District
State Rep. Graham Filler was first elected to serve the 93rd District in the Michigan House of Representatives in November 2018. The 93rd District encompasses Clinton County and portions of Gratiot County, including the city of Ithaca and the townships of Sumner, Arcada, New Haven, North Shade, Newark, Fulton, Washington, North Star, Elba, Hamilton, Lafayette and Wheeler.
Committees
Rep. Filler serves as the chairman of the House Judiciary committee and is a member on the Agriculture, Elections and Ethics and Health Policy committees.
Education
Filler graduated from Ovid-Elsie High School in 2002 and went on to Miami University in Ohio where he majored in politics, philosophy and law; he then graduated from Detroit Mercy Law School.
Professional and Public Office Affiliations
In 2011, Graham was named an assistant attorney general. He is active with the St. John's Kiwanis Club 707, the SafeCenter organization, and Big Brothers Big Sisters and was named Kiwanian of the Year in 2014. He is also a member and supporter of the Farm Bureau, the NRA, and Right to Life of Clinton County and active in the Republican Party, serving as the treasurer for the Clinton County Republican Party.
Personal
Graham is married to Alicia, and they have one child.
District Map

Contact Info
Lansing Office
Anderson House Office Building
N-1197 House Office Building
Lansing, MI 48933
Mailing Address
N-1197 House Office Building
P.O. Box 30014
Lansing, MI 48909
Phone: (517) 373-1778
Email: [email protected]
© 2009 - 2022 Michigan House Republicans. All Rights Reserved.
This site is protected by reCAPTCHA and the Google Privacy Policy and Terms of Service apply.