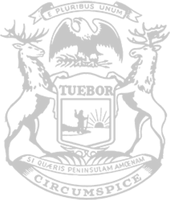 District 82
Contact
ABOUT THE REPRESENTATIVE

District
State Rep. Gary Howell was first elected to serve the 82nd House District in March, 2016. The 82nd House District includes all of Lapeer County.
Education
Rep. Howell is a graduate of both Michigan State University and the University of Michigan Law School.
Professional
Rep. Howell is a lifelong farmer who continues a farm partnership with his son, John, in North Branch. He served as a township, city and village attorney for 40 years.
Public Office and Affiliations
Rep. Howell has been a member of the Farm Bureau for four decades and received the 2005 Distinguished Service to Agriculture award. He is an active supporter of 4-H and FFA programs. He was elected to the Lapeer County Road Commission in 2012 and served as chairman from 2013 to 2016. Rep. Howell is a past president of the Lapeer County Bar Association. He has served as a township trustee and planning commissioner. He served as president of both the Lapeer County Intermediate Board of Education and the North Branch School Board. Rep. Howell is a charter member of the Lapeer County Economic Club and is a life member of the Lapeer County Historical Society. He is also a member of both the Lapeer and Imlay City Chambers of Commerce.
Committee Assignments
Representative Howell serves as chairman of the House Natural Resources and Outdoor Recreation Committee and is a member on the Local Government and Municipal Finance, Workforce, Trades, and Talent, and Transportation and Infrastructure committees.
Personal
Rep. Howell and his wife, Cheryl, have three children and four grandchildren. They are members of the North Branch United Methodist Church. Rep. Howell is a veteran of the U.S. Army, having served overseas in Korea. He is a life member of both Lapeer American Legion Post 16 and Lapeer Veterans of Foreign Wars post 4139.
District Map

Contact Info
Lansing Office
Anderson House Office Building
S-1186 House Office Building
Lansing, MI 48933
Mailing Address
S-1186 House Office Building
P.O. Box 30014
Lansing, MI 48909
Phone: 517-373-1800
Email: [email protected]
© 2009 - 2023 Michigan House Republicans. All Rights Reserved.
This site is protected by reCAPTCHA and the Google Privacy Policy and Terms of Service apply.