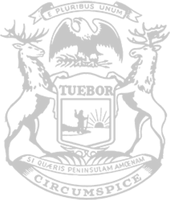 District 85
Contact
ABOUT THE REPRESENTATIVE

District
State Rep. Ben Frederick was first elected to the Michigan House of Representatives in November 2016. He represents the 85th District, which includes Shiawassee County and the Southwestern portion of Saginaw County.
Committees
Rep. Frederick serves as vice chair of the Health Policy Committee and as a member of the Energy, Insurance, and Regulatory Reform committees. He was also appointed to the Select Committee on Reducing Car Insurance Rates.
Professional
Prior to his election to the Legislature in 2016, Rep. Frederick served as a legislative staff member for 14 years in both the Michigan House and Senate. Locally, Ben served on the Owosso City Council for nine years and was city's youngest mayor, holding that office for three terms.
Affiliations
Rep. Frederick has been active in numerous organizations over the years including Saginaw-Shiawassee Habitat for Humanity, Welcome Home Veterans Inc., the Friends of the Shiawassee River and the Shiawassee Regional Chamber of Commerce. Ben was named a Chamber Citizen of the Year in 2012 and a "Champion for Life" by The Pregnancy Resource Center of Shiawassee County in 2015.
Personal
Ben is married to his high school sweetheart, Lydia, who is a Board Certified Behavior Specialist serving children with special needs. Ben and Lydia reside in the city of Owosso and have two children attending public school.
District Map

Contact Info
Lansing Office
Anderson House Office Building
S-1189 House Office Building
Lansing, MI 48933
Mailing Address
S-1189 House Office Building
P.O. Box 30014
Lansing, MI 48909
Phone: (517) 373-0841
Email: [email protected]
© 2009 - 2020 Michigan House Republicans. All Rights Reserved.
This site is protected by reCAPTCHA and the Google Privacy Policy and Terms of Service apply.