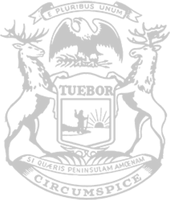 District 98
Contact
ABOUT THE REPRESENTATIVE

District
State Rep. Annette Glenn was first elected to the Michigan House in November 2018. She represents the 98th District, which includes portions of Bay and Midland counties. Within Bay County, Glenn represents the cities of Auburn. Pinconning, and Linwood, and the townships of Beaver, Fraser, Garfield, Gibson, Mount Forest, Pinconning, and Williams. In Midland County, the district includes the city of Midland, the village of Sanford. and the townships of Homer, Jerome, Larkin, Lee, and Midland.
Committees
Annette serves on the House Appropriations Committee, which, along with its subcommittees, is responsible for helping determine the state budget. Rep. Glenn serves as chair of the Environment, Great Lakes, and Energy (EGLE) subcommittee, vice chair of the School Aid & Department of Education subcommittee, and as a member of the Health & Human Services and Military & Veterans Affairs & State Police subcommittees.
Education
Annette graduated from Boise State University with a degree in Public Administration and served as state chair of College Republicans, going on to become vice chair of the College Republican National Committee.
Public Office and Affiliations
Annette has served in multiple legislative offices at the state and federal level. She has also managed several political campaigns including those for Congress, Lt. Governor, state Supreme Court and multiple state House and Senate campaigns. She was elected county Republican chair at age 23. Annette currently serves on the board of directors of a demographic analytics and marketing think tank, and she is also a long-time Scouting volunteer and the mother of four Eagle Scout sons; she's also served as volunteer treasurer for the Midland Flames boys' basketball team and the Fleet Feet youth track team.
Personal
Annette and her husband Gary live in Midland and celebrated their 39th wedding anniversary in 2022. They have five children and nine grandchildren.
District Map

Contact Info
Lansing Office
Anderson House Office Building
S-1287 House Office Building
Lansing, MI 48933
Mailing Address
S-1287 House Office Building
P.O. Box 30014
Lansing, MI 48909
Phone: (517) 373-1791
Email: [email protected]
© 2009 - 2023 Michigan House Republicans. All Rights Reserved.
This site is protected by reCAPTCHA and the Google Privacy Policy and Terms of Service apply.