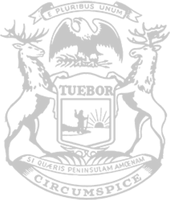 LaFave vaporizes Governor's executive overreach: 'What will she ban next?'
RELEASE
|
September 4, 2019
State Rep. Beau LaFave today labeled Gov. Whitmer's aggressive decision to ban the sale of flavored e-cigarette products as undemocratic, anti-business and short-sighted.
Through executive authority, Whitmer ordered the Michigan Department of Health and Human Services (DHHS) to issue emergency rules banning the sale of flavored nicotine vaping products in retail stores and online – a move that makes Michigan the first state to issue a sales ban on such products.
"It's the Legislature's constitutional responsibility to write and pass laws," said LaFave, of Iron Mountain. "Emperor Whitmer's decision to bypass the lawmaking process by declaring a fake emergency and ban flavored e-cigarette products in all 83 counties sets a dangerous precedent that personal freedoms can be struck down with one signature."
Through a declaration of emergency, the governor is permitted to create rules that bypass a public hearing by the legislative Joint Committee on Administrative Rules.
Michigan law allows state agencies to create regulations and policies through the administrative rules process that have the force of law. The Health and Human Services Department has yet to file the vaping ban rule, but when it does, the ban will be effective immediately and last for six months. Michigan businesses will be given a 30-day window to comply.
"If the governor is so insistent on outlawing everything that is bad for your health, what's next? Fast food, fireworks or pop?" LaFave said. "Everyone agrees with the governor that e-cigarettes are unhealthy. In fact, the governor just recently worked with the Legislature to ban the sale and possession of e-cigarettes to minors. Why now the sudden urge to circumvent lawmakers and the public in a massive overreach, and use executive authority to issue a ban of these products to all adults? Frankly, this disregard of the lawmaking process is not the best solution."
LaFave said the ban jeopardizes hundreds of small businesses and could ultimately cause many ex-smokers to revert back to dangerous alternatives, such as traditional cigarettes.
"Protecting our children from the harmful effects of e-cigarettes is a non-partisan issue the governor, unfortunately, just politicized," LaFave said. "Rather than working with the Legislature to come up with a solution on a shared priority, the governor decided she would rather leave lawmakers out of the equation. Instead, she came up with an answer that jeopardizes small businesses and personal liberties across the state."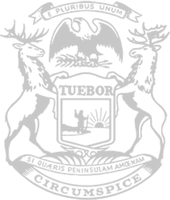 © 2009 - 2020 Michigan House Republicans. All Rights Reserved.
This site is protected by reCAPTCHA and the Google Privacy Policy and Terms of Service apply.