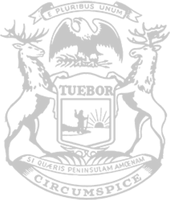 LaFave: Unwise unilateral executive action must be stopped
RELEASE
|
September 18, 2019
State Rep. Beau LaFave today introduced a new measure to eliminate the governor's ability to ban e-cigarettes without consent of lawmakers.
"I am getting frustrated with the governor's double-speak," LaFave said. "First she said she was going to ban flavored e-cigarettes immediately, then after intense public pressure, she decided her administration would take two months to reevaluate. Unfortunately, New York has announced it will implement a similar ban. In a rush to be the first state in the nation to implement this stupid policy, the governor has changed her mind once again, and ordered all businesses to destroy millions of dollars in merchandise within 14 days."
The Michigan Department of Health and Human Services today accelerated its emergency rules banning flavored vaping products by ordering all retailors to empty their supply of them in 14 days.
The governor's flavored vaping ban will prohibit the sale of flavored e-cigarette products to adults. The ban does not include tobacco-flavored products.
The emergency rules also outline punishments for those who fail to abide by the ban. A violation of the flavored vaping ban is a misdemeanor punishable up to six months in jail and/or a $200 fine.
The health director admitted to Rep. LaFave in a House Oversight Committee hearing last week that she had no idea 80 percent of adult e-cigarette users use flavored nicotine before they announced the flavor ban.
"The majority of adults who use e-cigarettes vape a flavor other than tobacco," LaFave said. "This ban is an overreach that will potentially make criminals out of adults who are trying to use a safer alternative to kick the habit of traditional tobacco cigarettes. This will undoubtedly create a black market for these products which could be even more dangerous to public health."
LaFave said the United Kingdom has determined e-cigarettes are 95 percent less harmful than traditional tobacco cigarettes.
In addition to limiting the governor's authority, LaFave's legislation, House Bill 4996, would also prohibit the federal government from banning e-cigarettes.
"I don't care if the executive is a Republican or Democrat nor a governor or president," LaFave said. "Bad public policies implemented without input from lawmakers should never be ignored. I urge my colleagues from both sides of the aisle to look at all the facts before we rush to judgement and put thousands of Michiganders out of work and force thousands more back to smoking combustible cigarettes."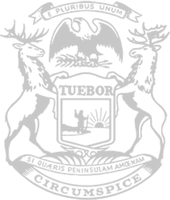 © 2009 - 2023 Michigan House Republicans. All Rights Reserved.
This site is protected by reCAPTCHA and the Google Privacy Policy and Terms of Service apply.