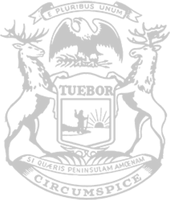 LaFave: How much will Whitmer's immigration plan cost Michigan?
Gov. Gretchen Whitmer is continuing to push for policies that hurt both our nation and our state, said state Rep. Beau LaFave today.
LaFave's criticism comes in the wake of comments Whitmer made to illegal immigration advocates over the weekend.
"Our new governor is pushing a new policy to give illegal aliens drivers licenses, a 45-cent per gallon gas tax increase, and shutting down propane to the Upper Peninsula before a viable replacement is available," LaFave said in a statement on Facebook on Friday.
LaFave, of Iron Mountain, pointed out that it is taxpayers that would bear the cost burden to outfit illegal immigrants with driver's licenses and begs questions about the security of the state's elections.
"Regardless of whether illegal immigrants are able to obtain a driver's license, they still cannot legally work in this country," LaFave said. "So, who will pay for these licenses? Is the governor suggesting the taxpayers foot the bill for them? How much will that cost? I guess now we know where her 45-cent gas tax increase might go."
According to the Center for Immigration Studies, recent elections have shown that fraudulent voting by illegal immigrants is a significant problem, even in states with strict voting laws.
"Our current system is not equipped to handle a system that provides illegal residents with drivers' licenses," said LaFave, who chairs the House Committee on Military, Veterans and Homeland Security. "This plan defies logic. It would reward those who disregard federal law with additional privileges and, furthermore, put our state at greater risk for election fraud. It makes no sense to me why the governor would suggest Michigan participate in weakening this nation's security."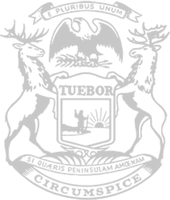 © 2009 - 2020 Michigan House Republicans. All Rights Reserved.
This site is protected by reCAPTCHA and the Google Privacy Policy and Terms of Service apply.