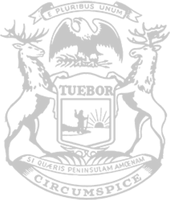 LaFave: Governor's 147 line-item vetoes are 'like watching a bad slasher film'
State Rep. Beau LaFave issued the following statement in response to Gov. Gretchen Whitmer's decision to line-item veto key programs and priorities in the Legislature's budget plan:
"I feel like I'm watching a bad slasher film. Here's the plot: The governor gets a budget that doesn't include her $2.5 billion gas tax hike and, on the eve of the first of October, she goes to town, slashing $375 million in additional funding for road repairs and axing $218 million in funds and programs for Michigan's K-12 students.
"The governor can go on a rampage and veto as many items as she wants, but it won't get her a 45-cent per gallon gas tax increase.
"Here are 34 of the most important items to citizens of the Upper Peninsula slashed from the budget by Gov. Whitmer:
$2,500 for a feasibility study to bring a veterans' cemetery to the Upper Peninsula
$4 million to help county veteran service officers connect with veterans in need
$250,00 for a veteran benefit eligibility study to help streamline veterans' application for VA benefits
$250,000 for a buddy-to-buddy program that connects veterans struggling with PTSD to a veteran "buddy"
$50,000 for updated uniforms for our National Guard
$1 million for the Soo Locks
$2 million for sheriffs to hire personnel to patrol secondary roads
$200,000 for conservation district improvements
$20,000 to support the civil air patrol when they assist the state in fire surveillance, missing persons searches, etc.
$10 million for the rural jobs and capital investment fund
$200,000 designated to study PFAS in game and wildlife
$100,000 set aside for deer habitat improvement
$100,000 in behavioral health counseling services for children
$500,000 for mental and physical health programs at senior centers
$10.7 million in psychiatric services at critical access hospitals
$1.5 million to help detect traumatic brain injuries in children
$175,000 in legal services to help individuals getting social security disability
$175,000 to support low-income refugee families' transition to self-sufficiency
$300,000 to provide emergency shelter to homeless and runaway youth
$600,000 for high-school students struggling with opioid abuse
$34.2 million to provide services for Medicaid patients at critical access hospitals
$1 million in assistance for human trafficking survivors
$3.89 million for private duty nurses who attend to child Medicaid patients
$15 million for improvements to the state Capitol's infrastructure
$4.6 million for replacing electronic tethers for parolees
$3.3 million in payments to private landowners in the Commercial Forest Program
$18.6 million in payments in lieu of taxes to local governments for property owned by the DNR
$16 million in grants for CTE equipment
$7 million to assist rural school districts with higher transportation costs
$700,000 adoption support services
$2 million for foster care payments
$1 million for child advocacy centers
$3,750,000 in grants to support at-risk youth
$2 million for the state's first responder communications network
Her slash-and-tax agenda just won't fly. The governor keeps saying that this budget nightmare is about fixing the roads and not justifying a massive tax increase, but no one is buying tickets to see that show.
"Michigan is getting tired of the Whiplash Whitmer budget horror show – it's time quit the political theater and go back to governing.
###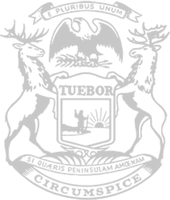 © 2009 - 2021 Michigan House Republicans. All Rights Reserved.
This site is protected by reCAPTCHA and the Google Privacy Policy and Terms of Service apply.