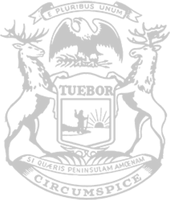 LaFave: Governor opens Detroit for high rollers, doubles down on small business restrictions in U.P.
Motor City casinos hit jackpot, U.P. businesses go bust
State Rep. Beau LaFave, of Iron Mountain, today issued the following statement in response to Gov. Gretchen Whitmer's latest executive order reinstituting limits on indoor gatherings in the Upper Peninsula and northern Lower Peninsula while also partially reopening the city of Detroit's three casinos:
"Once again, Gov. Whitmer has gone all in on big businesses only to flop on rural Michigan. If our state's COVID-19 response has actually been about the 'science' like the governor claims, she would be treating every industry – regardless of their cash game – fairly.
"Instead, Motor City casinos have hit the jackpot with this new executive order while U.P. small businesses go bust. If the governor truly cared about the data, she would understand dealing these mom-and-pop shops more restrictions makes no sense at all.
"The city of Detroit alone represents nearly 25 percent of Michigan's COVID-19 deaths. Meanwhile, the Upper Peninsula in its entirety represents less than 1 percent. The most recent numbers show COVID-19 hospitalizations remain low, with reports from the Upper Peninsula's 10 hospitals indicating only two patients are currently admitted – neither of which are in the ICU. "Less than one out of every 100 tests done in the Upper Peninsula has come back positive. We have more tests available than people seeking to be tested. Lastly, all hospitals have a three-week supply, or more, of PPE stockpiled in case of an outbreak."
###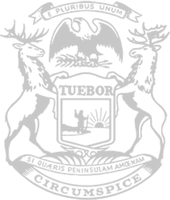 © 2009 - 2021 Michigan House Republicans. All Rights Reserved.
This site is protected by reCAPTCHA and the Google Privacy Policy and Terms of Service apply.