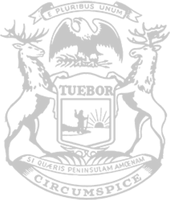 LaFave drives plan through House to protect disabled veterans and cut taxes
RELEASE
|
February 18, 2020
The Michigan House today approved a plan giving 100-percent disabled military veterans greater access to Michigan's state parks and expanded license plate options.
Currently, 100-percent disabled veterans are only able to receive a Disabled Veteran (DV) license plate with no registration cost. Under the plan sponsored by state Rep. Beau LaFave, who chairs the House Military, Veterans and Homeland Security Committee, honorably discharged 100-percent disabled veterans will be able to select a license plate of their choice other than a DV plate while retaining the same tax exemption and benefits.
"Freedom can't be defended without those willing to make extraordinary sacrifices," LaFave said. "Some of our military heroes have endured both physical and emotional disabilities while serving in the Armed Forces. Removing financial barriers associated with receiving the benefits they deserve is a small gesture for military veterans who have given so much for our country and state."
Michigan veterans already can access state parks for free with a DV license plate. However, when it comes to disclosing disability statuses, LaFave said not all veterans want to wear their disabilities on their license plate.
"Not every veteran wants to disclose their disability to every driver on U.S. 2 or in the Super One parking lot – nor should they be forced to," LaFave said. "Regardless of where a veteran falls on the spectrum of disclosing their disability status, they should receive the same benefits."
Under the plan, all 100-percent disabled military veterans, regardless of whether they registered for a DV plate or not, would be allowed to park in handicap spaces without the handicap parking placard. LaFave said this would ensure no veteran would be at risk of prosecution for a parking violation.
The legislation also amends the Michigan Natural Resources and Environmental Protection Act to reflect the new license plate options and waive the state park access fee.
House Bills 4551 and 4552 now move to the Senate for further consideration.
###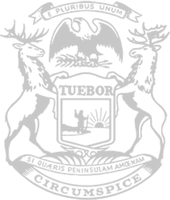 © 2009 - 2021 Michigan House Republicans. All Rights Reserved.
This site is protected by reCAPTCHA and the Google Privacy Policy and Terms of Service apply.