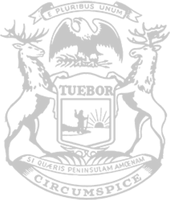 Kahle's plan to expand acupuncture signed into law
State Rep. Bronna Kahle's measure to convert the current registration requirement for acupuncturists to licensure has been signed into law.
Kahle's plan requires the minimum level of state regulation considered necessary to protect the public and applies the same standards of training and certification used in the 46 states that already license acupuncture. The Michigan House of Representatives and Senate approved the plan with wide bipartisan support.
Licensed acupuncturists are recognized by the Veterans Administration (VA), America's Health Insurance Plans (AHIP), and the American College of Physicians (ACP) as one of just four health care professions that offer non-opioid pain management. Acupuncture is the only option that is not licensed in Michigan.
"As we continue to work together to reduce opioid abuse, it is important to ensure safe alternatives like acupuncture are made available to those who suffer from chronic pain," said Kahle, of Adrian. "Our Michigan veterans authorized to receive acupuncture treatments to manage pain should not have to drive hours to find an acupuncturist that meets the VA's certification requirements."
According to the Bureau of Labor Statistics, acupuncture is one of the fastest-growing healthcare professions, yet Michigan has attracted far fewer professionals than neighboring Great Lakes states. Both Ohio and Wisconsin have twice as many providers as Michigan and Illinois has four times as many.
Kahle said the current registration process in Michigan is a barrier to the growth of the profession and stands in the way of insurance reimbursement and integration of acupuncture into conventional healthcare settings like hospitals.
"The state licensing of acupuncture is a great win for Michiganders," said Beth Stewart of Phoenix Rising: Adrian Wellness Center. "Patients can now rest assured that their Chinese Medicine practitioner is well educated and nationally certified. Accessing acupuncture will become easier as insurance companies start to cover it and more acupuncturists locate to our state."
Kahle said regulatory barriers have discouraged acupuncture professionals from opening businesses in Michigan and have contributed to the current shortage of qualified providers.
"This plan not only supports the growth of an up-and-coming profession in our state, it also aligns with my commitment to stand with families and individuals across our state in the fight against opioid abuse," Kahle said. "I am grateful for the overwhelming support for sensible regulations and greater access to a safe and effective alternative to opioids."
House Bill 4710 is now Public Act 140 of 2019.
###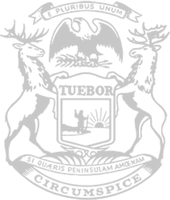 © 2009 - 2020 Michigan House Republicans. All Rights Reserved.
This site is protected by reCAPTCHA and the Google Privacy Policy and Terms of Service apply.